Riviera Maya, with the warmest sun and turquoise water, is home to some of the most beautiful beaches in Mexico. Located just about an hour south of Cancun on the east side of Mexico, Riviera Maya is an attractive place for many travelers. Playa Del Carmen, Tulum and Akumal are some the famous towns that has different characteristics and charms.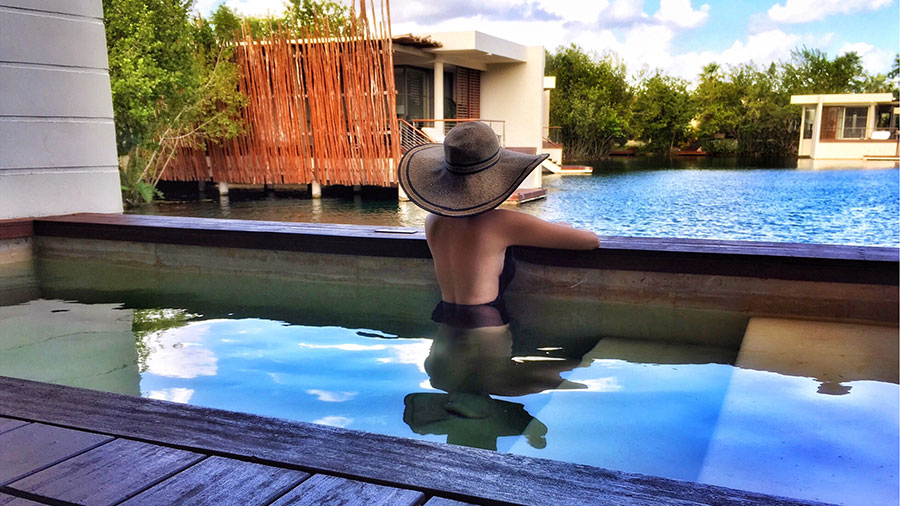 How to get there?
Flying to Cancun (CUN) will be your best option. You can either rent a car, schedule a pick up from your hotel or simply take a taxi to your destination. If you are concerned about your safety in Mexico, utilizing the pick-up service from your hotel is the safest option, especially if you are traveling with children.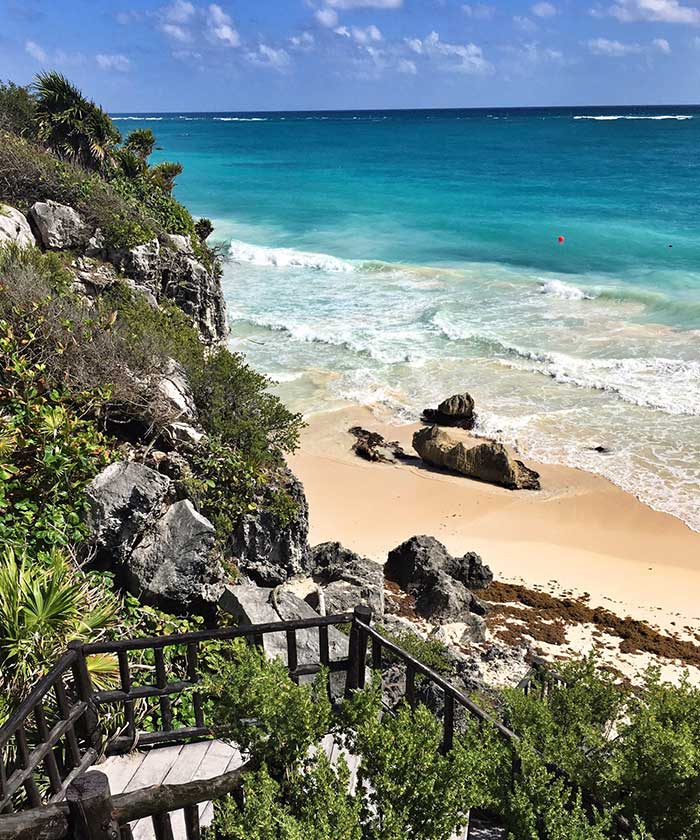 What is the best time to visit Riviera Maya?
Mexico is nice and sunny all year around; however the best months to visit are April, May and September when the crowd is smaller and the temperature hovers around 80 degrees. Further, hotel prices aren't at their peak so it'll be more affordable to plan your vacation. If you opt for the summer months, however, always be sure to check the weather forecast as hurricane warning occur with more frequency during those months. If you plan to travel in winter, January will be a great month to skip the busy December crowd.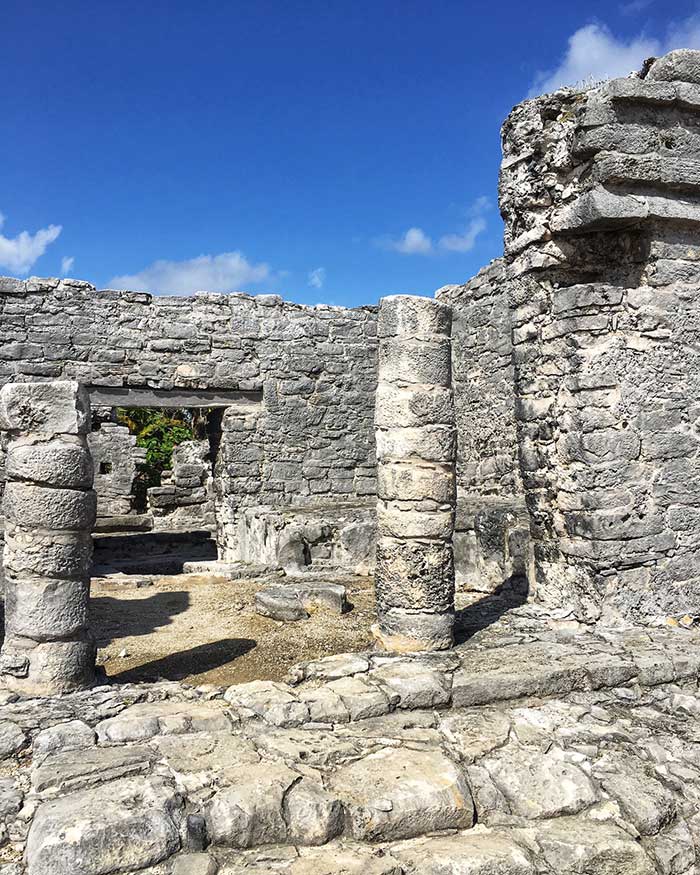 Popular Riviera Maya's towns:
Located around 45 minutes south of Cancun, Playa Del Carmen is an ideal place to for those who like to get away from the heavy touristy hotels and vacation spots in Cancun. Playa's downtown is small and walk-able but offers many bars and great restaurants options. Some of the nicest hotels in Playa Del Carmen are located in Mayakoba and that's were we decided to stay. To read about our favorite hotel in Mexico, please click here.
This picturesque town known for it's 1000 year-old ruins and the Gran Cenote, which is a set of some of the most beautiful underwater caves in the region. Tulum is a perfect one day getaway if you are tired of laying low by the pool or stomping around in one of the nearby towns. It's a Hippie-chic town with a calming vibe. Perfect for a hot yoga session if you so desire.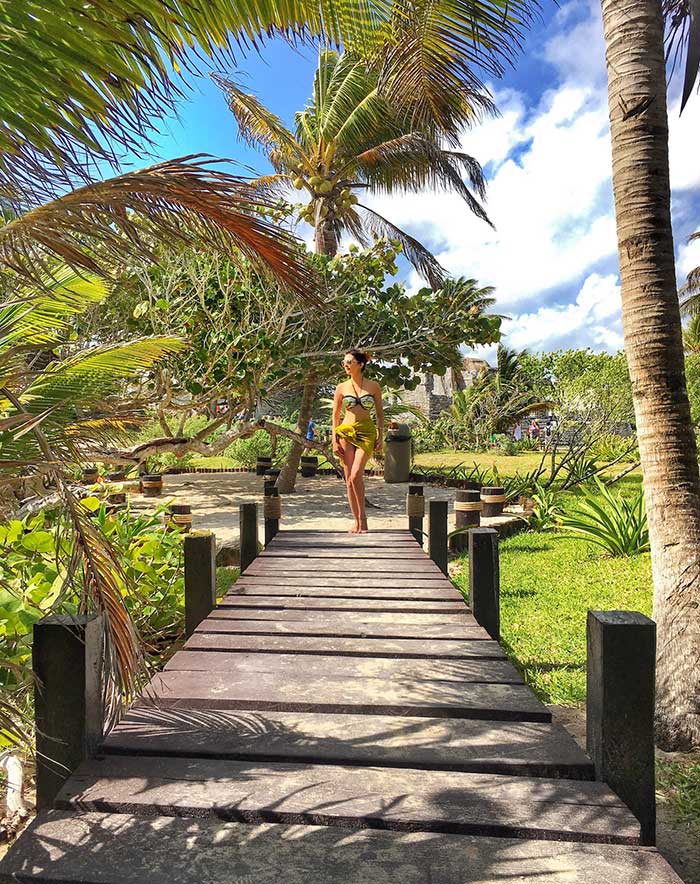 Located between Tulum and Playa Del Carmen, Akumal is more of a quiet, low-key destination. Unlike Tulum, Akumal's hotels offers pools and is also a great spot for snorkeling.
What to pack?
Before you pack your beach attire, make sure to pack a bug spray! If you stay at a nice resort you may be able to request one from your hotel, otherwise you are on your own. (If you are into natural stuff, peppermint oil will be a great item to take with you.)
Second most important item is your sunscreen. It's hot and sunny so protect your skin. Pack a hat, your sunnies and lots of bright cotton or linen clothes. Happy traveling!