Bora Bora, this dreamy island famous for it's over the water bungalows, is nothing short of paradise. It's a luxury honeymoon destination for a very good reason. This island is easily accessible by plane or boat from it's nearest islands. The major international airport is located in Tahiti which is a 50 min plane ride to Bora Bora.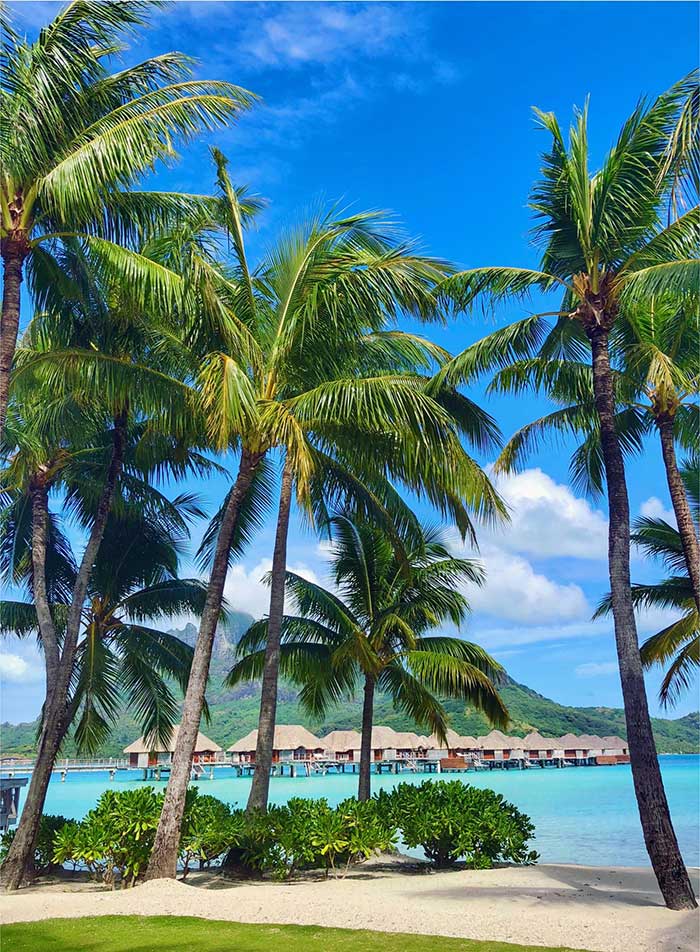 Bora Bora is comprised of a set of smaller islands called Motu. Each hotel is built on their own Motu. Thus, getting to your hotel from the airport or transferring between properties will require travel by boat. This may sound complicated but each hotel has their own taxi boat and they offer pick-up and drop-off service to the airport or other hotels. However, you'll need to keep in mind that there is a cost to these boat transfers and it varies per hotel. If you are looking to move around a lot, you'll want to take the cost into consideration and plan for activities inside your hotel or near by
Where to stay?
Four Seasons, St. Regis and Intercontinental are the best hotels to stay on the islands while Le Meridien and Conrad are also popular amongst vacationers. The over-water bungalows often come with glass floors, which reveal the lagoon life underneath your feet. If this feature is very important to you, please note that Le Meridien has the largest glass floor compare to St. Regis and Four Seasons.
We stayed in the over the water bungalows at the Four Seasons. To read more about this amazing resort be sure to click here.
The resort is kid-friendly and if you are traveling with a large contingent your best option is to get a villa. The villas have three bedrooms and they have a private swimming pool making it a better choice for larger size families. Only 8 Villas are available on the resort so make sure to book it before it's gone!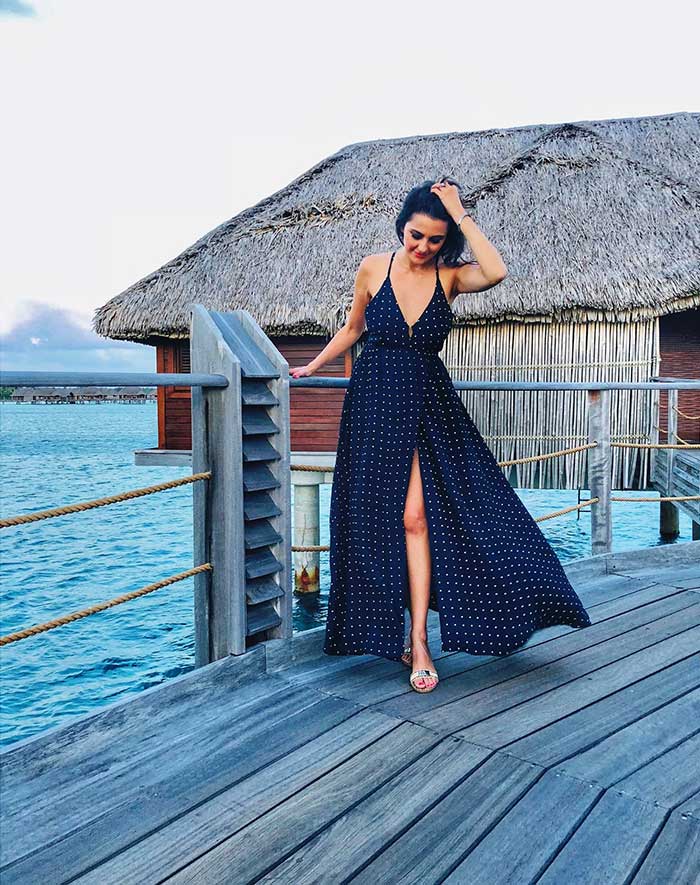 When to travel?
May to October is the dry season and the best season to hit the beaches. Temperature is around 83 degrees (28°C). The wet season (November to April) brings heavy downpours and humidity but has less tourists, which makes the accommodation more affordable. If you want to avoid the crowd but still visit Bora Bora in the dry season, May and September would probably be the best months to travel. We spend 4 days on the island and we felt that it was a perfect amount.
What's to do?
Kayaks and paddle boards:
Kayaks and paddle boards are among some of the most relaxing yet fun activities under the sun. While most hotels have them available for their guests, you can rent yours from various shops around the island. If you have never used paddle boards before, a calm lagoon is the best way to learn it.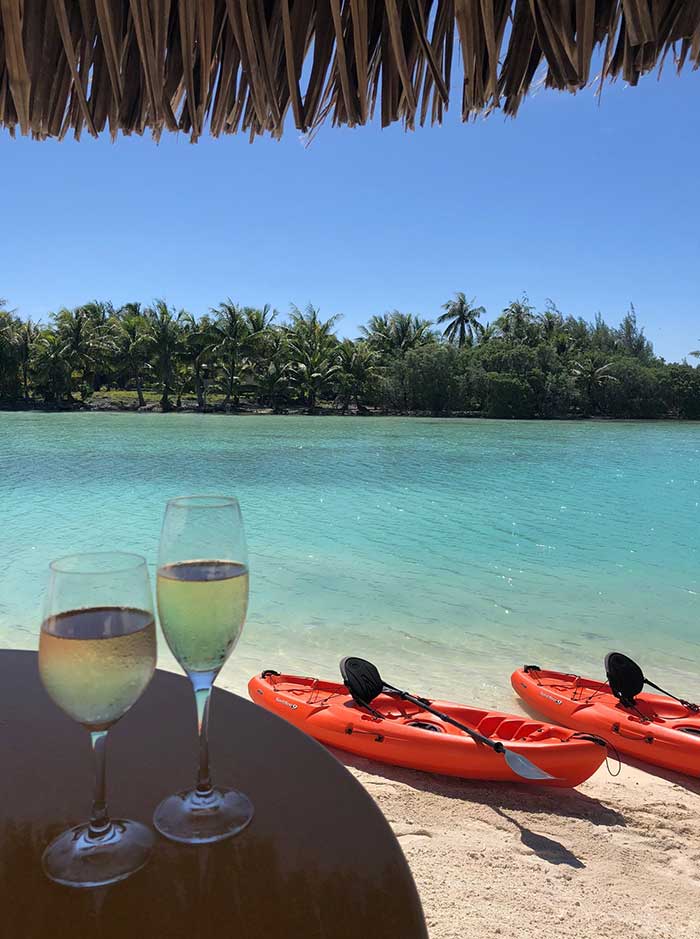 If you like more adventurous water sports, jet skis are available for rent at most hotels and beaches. It will be a great way to explore the lagoon and the surroundings.
Bora Bora's lagoon has beautiful corals, fish and sharks. Many hotels have their own private lagoons and provide snorkeling gear as a part of the resort experience. The underwater life is truly spectacular and will leave you speechless.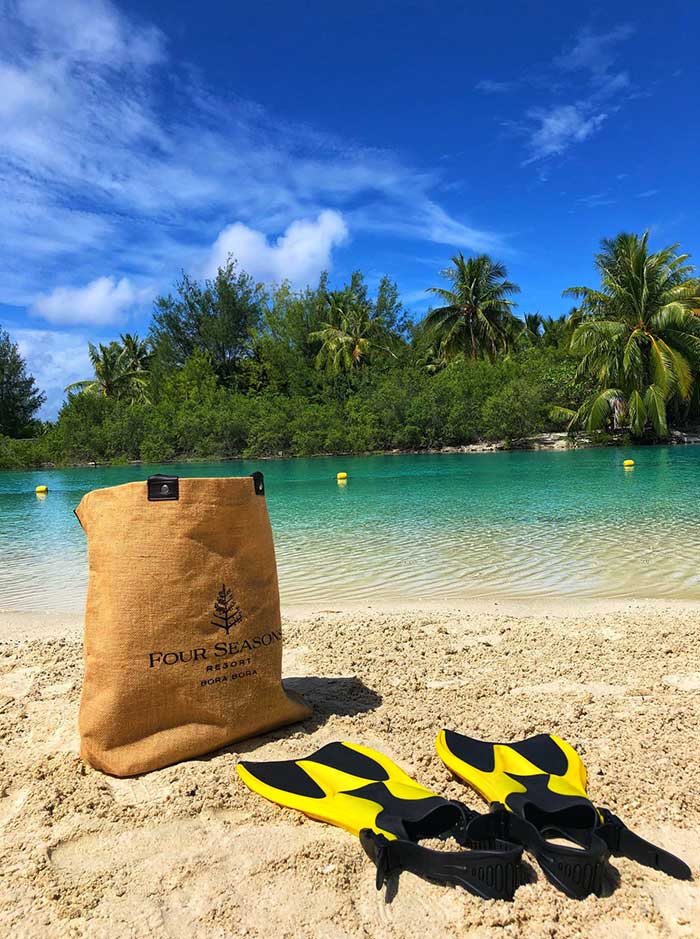 Sailing and private sunset cruises
Grab your swimsuits and enjoy a half day/full day on a hobie cat or a racing catamaran. You can discover Bora Bora in a calm relaxing way while sipping on champgane and enjoying the sunset.
If you are tired of water activities, you can plan for a Vavau Safari. You get to explore the island's World War II sites, learn about the ancient temples and discover the history of fauna and flora of Bora Bora.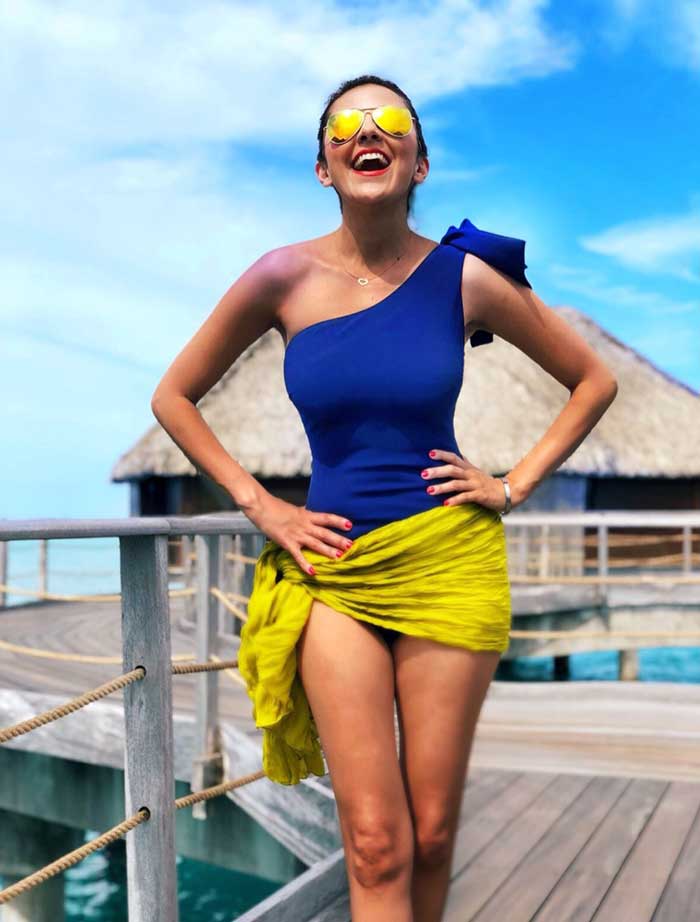 What to pack?
Obviously lots and lots of swim-wears, hats and sunglasses. But most importantly pack your sunscreen. The sun is harsh and it'll burn you within the first hour. Since you're likely to be participating in a lot of water activities you will need a lot of sun protection. Be prepared to apply liberally and frequently. A bug spray isn't necessary but it's also valuable, especially during the wet season. To avoid that, make sure to close all of your windows before you head out to dinner!
Flowy cotton clothes or breathable fabrics should be something to consider . Pack comfortable sandals, beach gear, your go-pro and you are ready to go! Happy traveling!