Napa is known for its wonderful wine and for good reason; it boasts some of the best vino in the world and is a major destination for wine lovers.
Of the many towns we've visited throughout Napa and Sonoma Counties there's always been a special place in our hearts for Yountville. You'll find lovely shops, desert stands and tasting rooms (it's Napa after all) peppered throughout the perfectly-manicured, little town but it's the luxurious hotels and exquisite cuisine that draws us back each time.
Yountville is considered a culinary heart of Napa. Chef Thomas Keller has his foot print all over this town.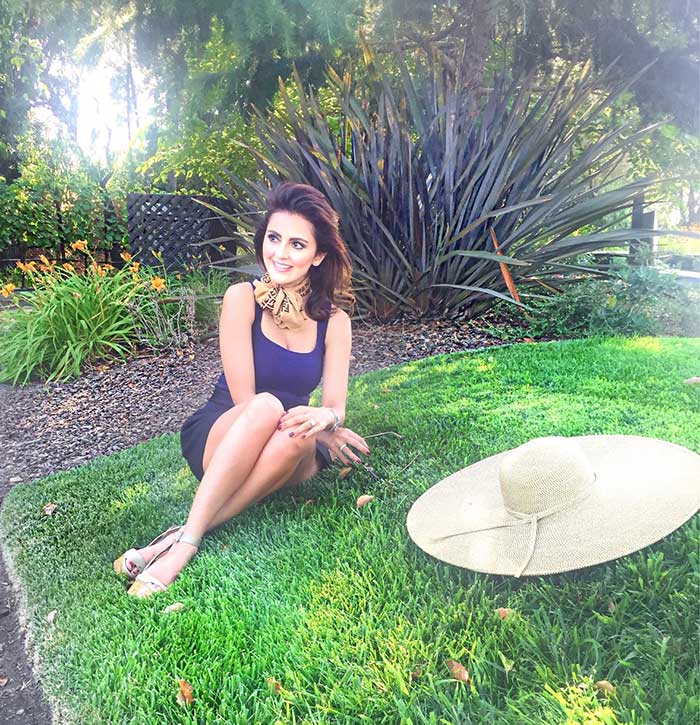 Best restaurants in Napa Valley :
Head over to Bouchon Bistro for lunch and enjoy your meal on their lovely patio. This french restaurant offers sea food options such as oysters, mussels , caviar and the seafood tower. They also offer chicken, lamb and steak along with other specials daily. The side bread is freshly made at Bouchon Bakery right next door which is another wonderful place to go if you want to grab a small sandwich and a coffee. Don't be intimidated by their long line running out the door; it moves quickly and it's worth the wait with fresh pastries and bread that are divine.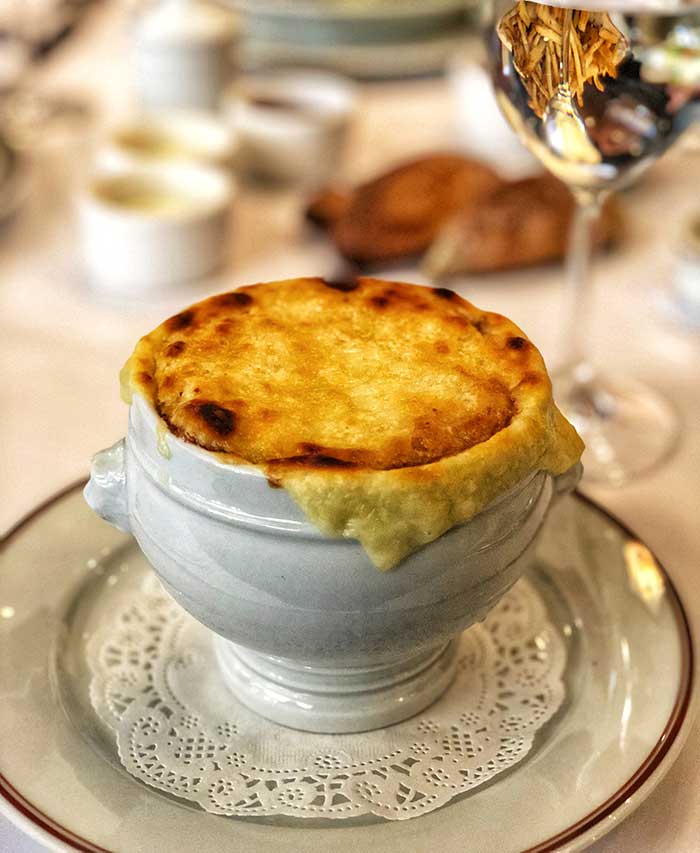 Ad Hoc is another staple in this beautiful town. It serves pre-fixed comfort food at $55 per person. The menu changes daily and you can check it out on their website. We have been going to Ad Hoc for several years and have not had the same exact meal twice! The ingredients are chosen based on the season and the preparation is always unique. Keep in mind that even though they have a set menu, they offer other options for allergies or for those who don't eat a certain type of meat.
La Calenda, the newest addition to Thomas Keller restaurants recently opened a few doors away from Bouchon. This restaurant has a casual ambiance, kid friendly and serves authentic Mexican cuisine from Oxaca.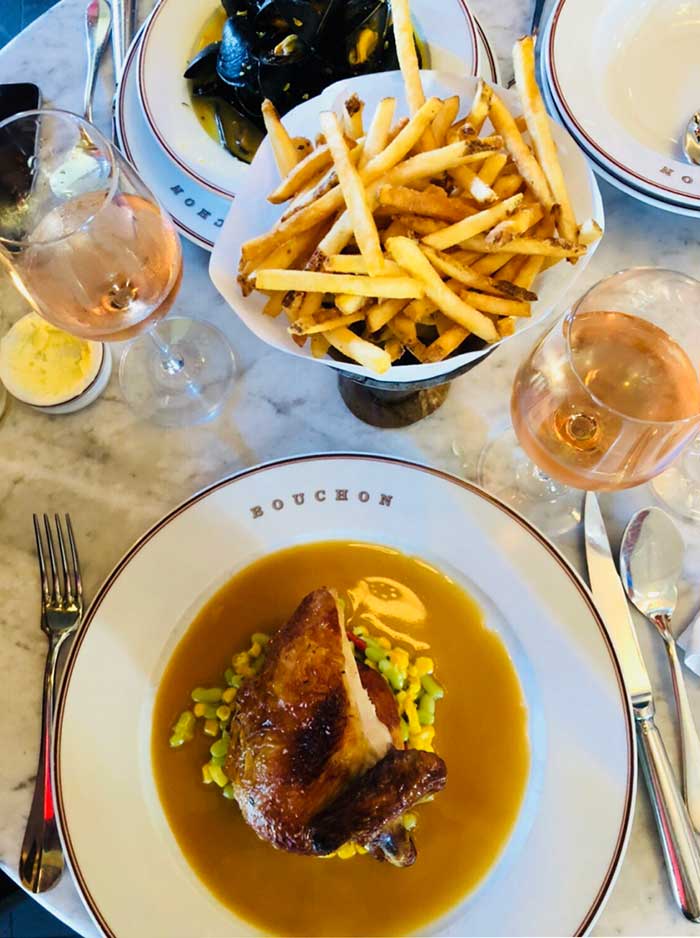 If you like to splurge, a must try restaurant in Napa is The French Laundry. This wonderful Michelin 3 restaurant is known to so many foodies as one of the best in the country and it's visited by many from all over the world. The reservation is available via Tock.
Restoration Hardware has opened a new restaurant and a tasting room in Yountville . It's one of the most beautiful tasting rooms in Napa and is attracting lots of visitors.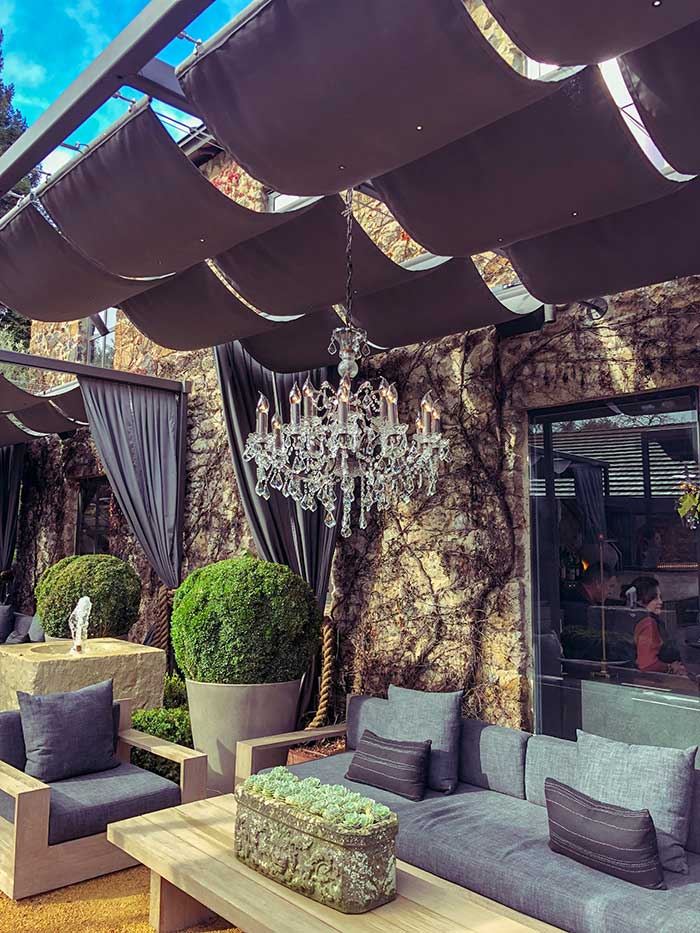 Morimoto and Kenzo are two of are other favorite places for dinner and are located in downtown Napa. They are both fantastic spots for sushi lovers.
Wine tasting spots in Napa:
We have a few usual wineries that we go to and make sure to take our friends there as well. For wonderful wine and elaborate scenery head over to Darioush. You can snack on some toasted pistachios while enjoying their delicious wine. Take pictures from the beautiful Persian columns and water fountain outside. If you see the torch in full flame, you should know that Darioush himself is present at the winery.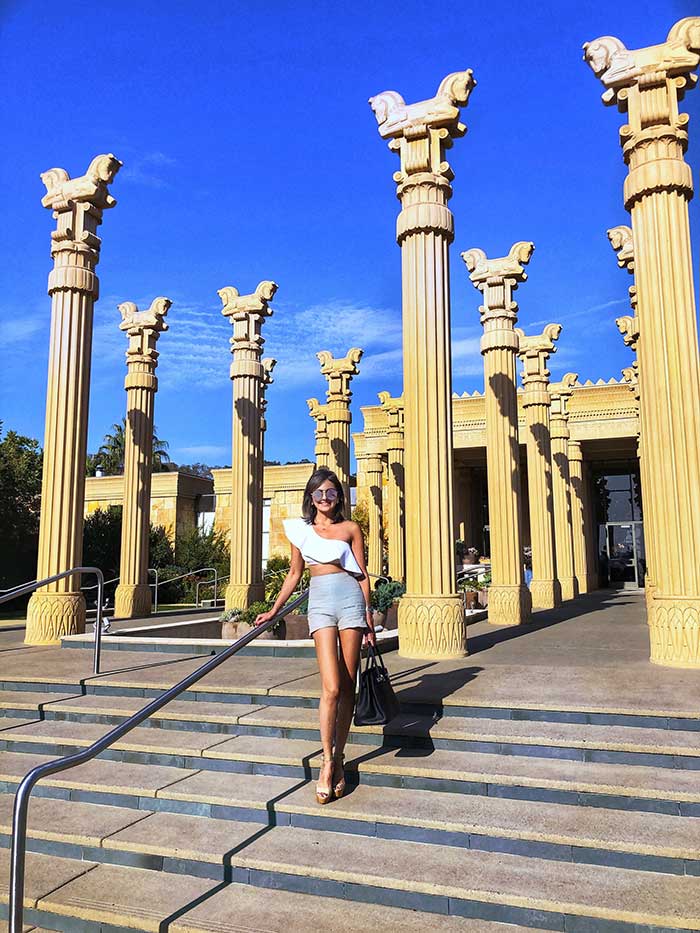 Joseph Phelps is another wonderful winery that gets booked pretty quickly especially during the weekends. Opus One, Chimney Rock and Silver Oak are also very high on our list. If you love great wine but would also like to have some beautiful photos for your instagram make sure to check out Alpha Omega, Artesa, Castello Di Amorosa or Domaine Carneros. The view from these wineries is exceptional.
If you are in the mood for bubbles pay a visit to Domaine Chandon. You can get a bottle of Rétoile Rosé and then lay on the grass while enjoying the beautiful surroundings. It's a fabulous place for the groups as well.
Kenzo Estate offers food and wine pairing. They pair their fantastic wine with food from Bouchon. The scenery is breath taking and the service is outstanding.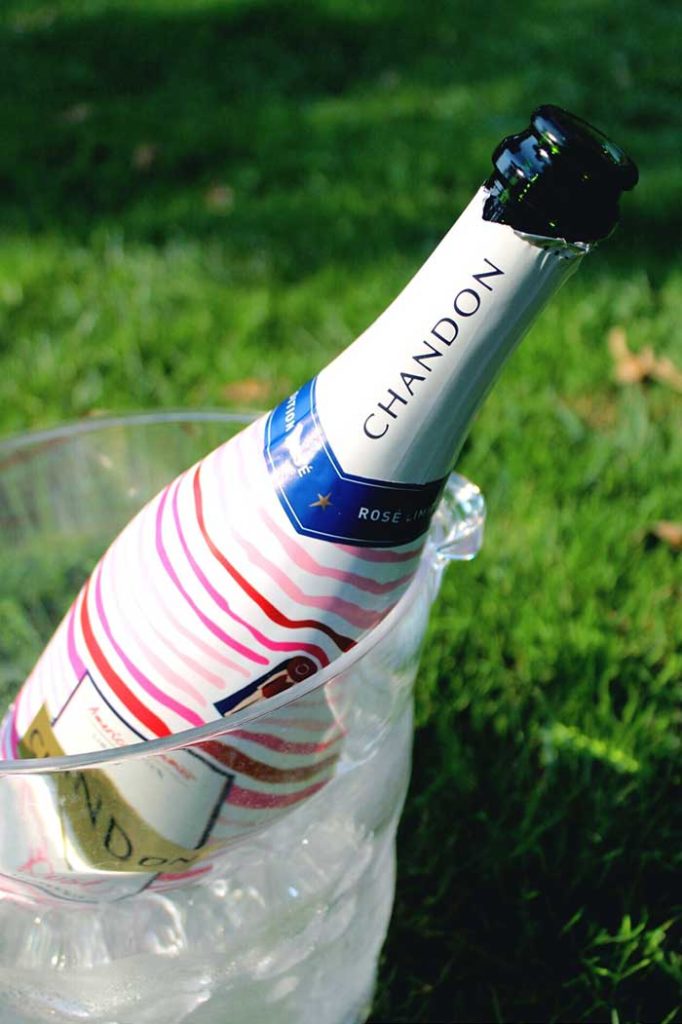 Where to stay ?
We have a few favorite hotels in Napa that we keep going back to. Our all time favorite hotel is Bardessono, a five-star luxury resort with the friendliest staff. The hospitality of the hotel along with their farm-to-table restaurant, Lucy, is truly spectacular.
Hotel Yountville is another excellent hotel. You can spend hours sitting by their beautiful fireplace, sipping on wine paired with charcuterie and fine cheeses.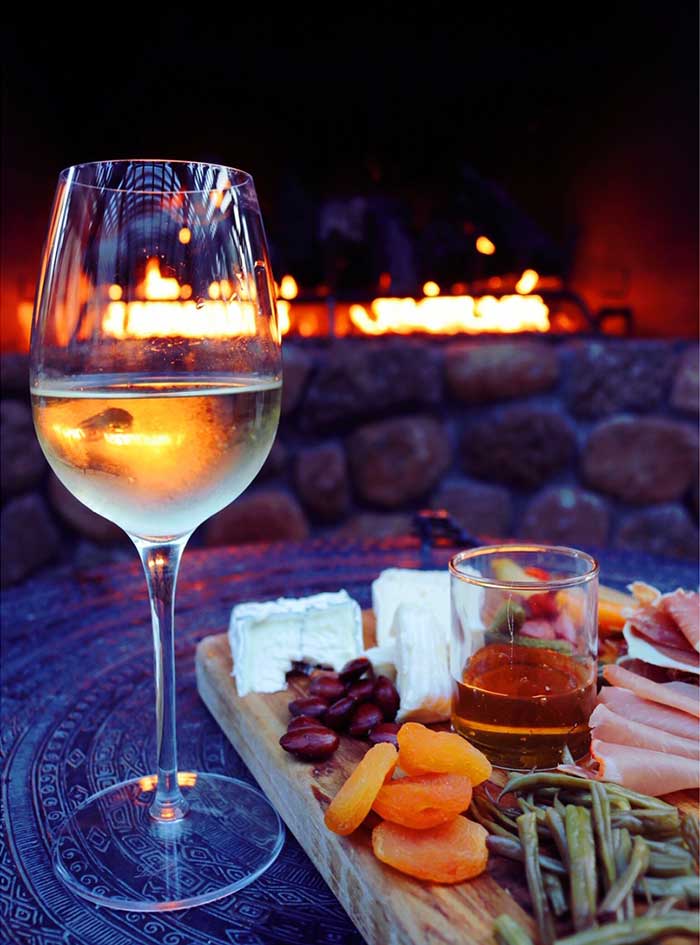 If you'd like to stay closer to downtown Napa, Carneros resort is wonderful place to be. This beautiful hotel is only 5 miles away from downtown Napa. Their hilltop pool along with the bocce ball court sets them apart from other hotels in the area. The hotel's restaurant, Farm, is a wonderful place both for lunch and dinner.
Another favorite hotel of ours is Calistoga Ranch, located in upper Napa in a 157 acres of lush oak canyon. The resort offers so many activities to chose from such as outdoor yoga, a beautiful heated outdoor pool, hiking trail and a bocce court.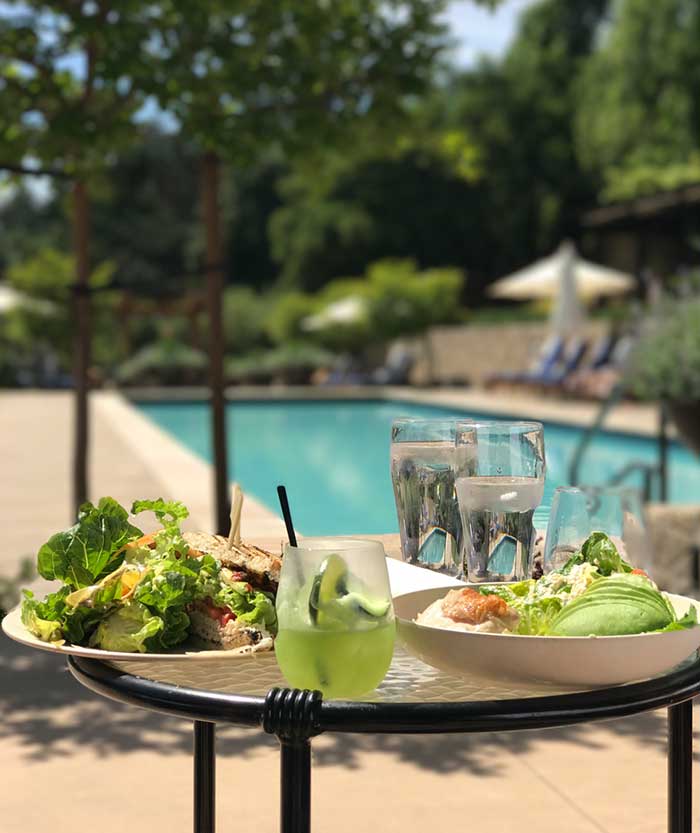 Get to Napa, grab a few glasses of wine, some amazing food and celebrate life! Cheers!