We decided to stay in Bologna since our flight from Italy was out of this city. Although one day was enough to see many parts of this beautiful city, we wished we had more time there.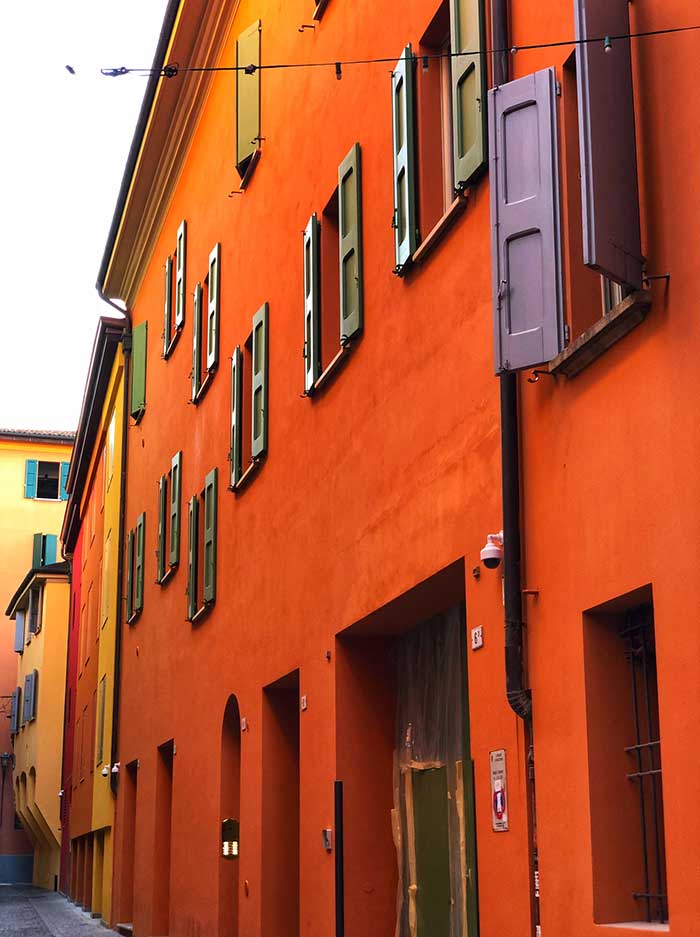 We stayed at the Grand Hotel Majestic which is rights in the heart of Bologna. It's located in the center of the town where most attractions, restaurants and bars are a few steps away from you. If you are into shopping, you can find majority of the shops right next to the hotel.
Bologna has so much charm that makes you gasp after a few minutes into the town. Unlike other Italian cities, it's not as touristy which made it more appealing to us. You can walk with the locals, shop at their local flee market, walk over to the Medieval Center and head towards Via Pescherie, Vechchie 3 for some Cheese and Salami. Where we went? Salumeria Simoni.
Right in that alley way you can find so many other bars, Cheese and wine shops with outside seating. I could see going back there if we had more time in Bologna.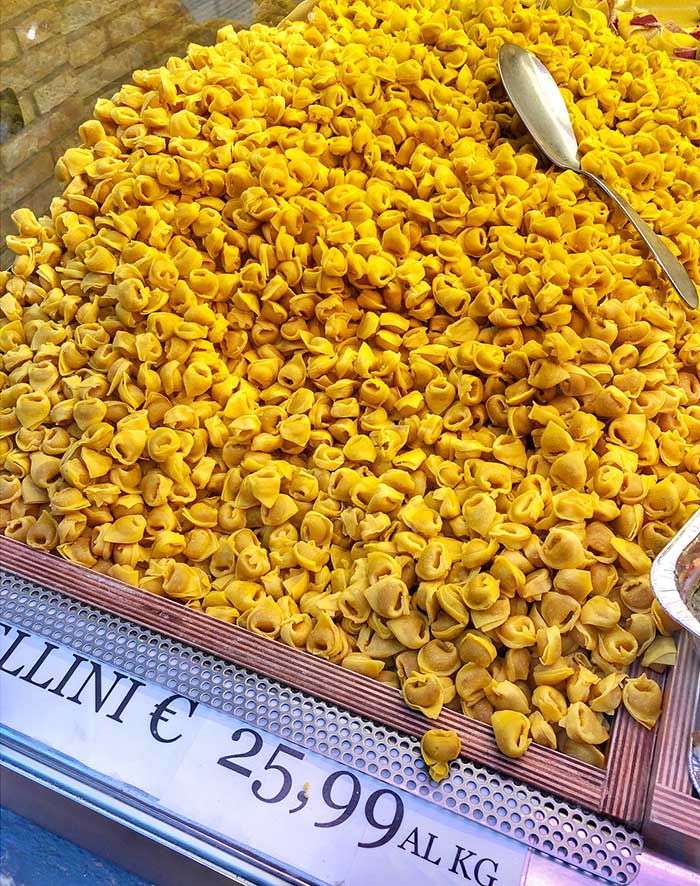 If you are craving some Bolognese, you are in the right city! The best we found was Bottega Portici. You can pick and chose the pasta you like along with the sauce you want! Pasta is made fresh daily and actually right in front of your own eyes!
This city is definitely our favorite and we can't wait to go back! Are you planning to visit Florence? Make sure you visit Bologna as well.