Hvar, is known to be one of the most glamorous islands in the middle of Adriatic sea. It is known for it's fresh sea food, water adventures and long fun nights. This beautiful island is easily accessible via Split. A few ferries depart from the port during the day, some with a stop in Bol. The ride is only around 1 hour and the tickets could be easily purchased at the port. If you decide to book your ferry ticket in advance, please make sure you give yourself enough time to get to the port as the traffic can be really bad depending on the time of the day.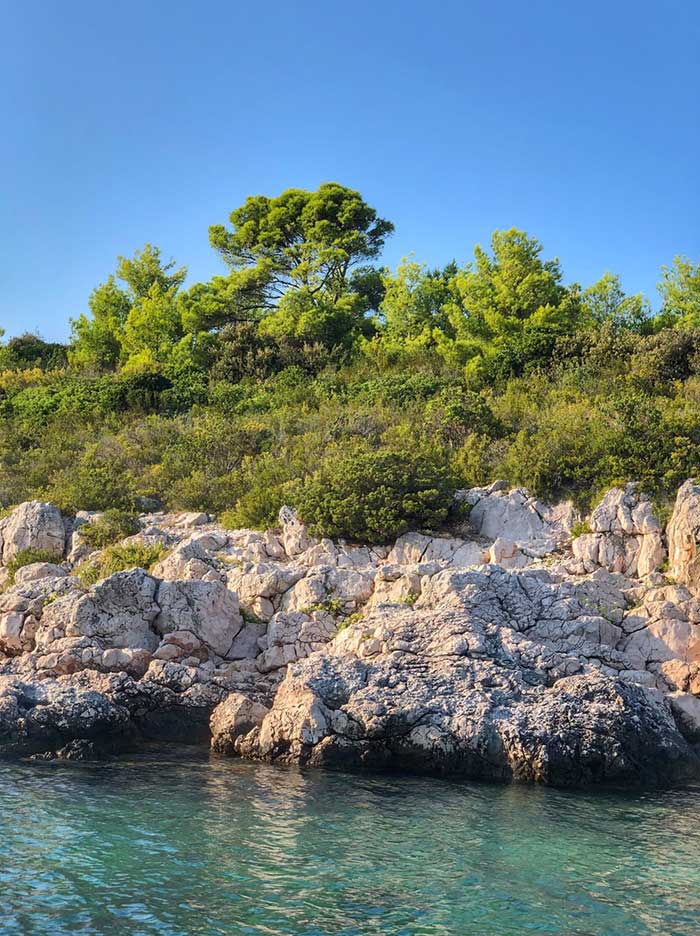 There are multiple ferry companies to chose from. We used Jardolinja which was cleaner, roomier and fancier than others. The cost was 110 HRK per person ($17) and was easy to book online. We used Krilo on the way back for 90 HRK Per person ($14) and weren't as impressed.
Hvar town is very small and can be explored in one day but there's so much to do and see in the whole island that one day would not be enough. Also, if you plan on seeing some of the other islands, it makes sense for you to stay longer in Hvar instead of Split. You will save a lot of time going back and forth on the ferries plus you get to enjoy the Carpe Diem at night!
Hvar city has numerous bars, restaurants and cafes. If you stay away from the very touristy areas, I promise you that you will find amazing food. We asked the locals and we weren't disappointed at all. Head over to Dalmatino for some amazing pasta, salad and octopus. Don't worry if you are gluten free. Their home made Gluten Free gnocchi with shaved Truffle will make you go back a few times more! If you are tired of Italian food, make sure to visit Fig Cafe and Bar for some delicious Mexican food. You can continue the night by grabbing a few drinks at Ka'lavanda bar. In our opinion it was one of the most fun bar with the nicest vibes, awesome cocktail and great music. Service was amazing in all of the these places so make sure to give them a shot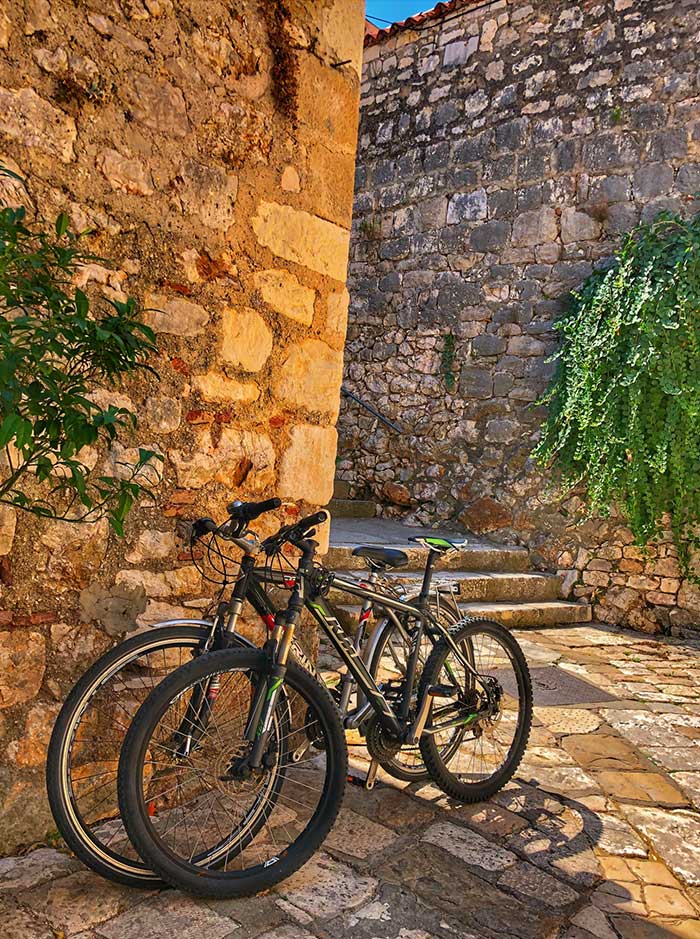 Where to stay?
Well, apart from Airbnb, there are two nicer hotels (both 4 stars) on the island. Unfortunately there are no 5 stars at the moment but Amfora and Adriana are amongst the best rated ones. Since we did our booking a bit late, Adriana was fully sold out during our stay and we had to go with Amfora. Comparing the locations of the two hotels, Adriana is much closer to the main attractions, restaurants and bars but Amfora is still walking distance to the main city of Hvar.
While in Hvar, we decided to take advantage of visiting other islands nearby. Since ratings on Ilirios tour was high, I decided to book a tour with them. The communication wasn't as easy as I expected it to be and even though I was in contact with them two months prior to our trip, it wasn't until the day before our trip that I got an email from them saying that the boat was full. A bit sad from the outcome, we had to search for another reputable company with availability.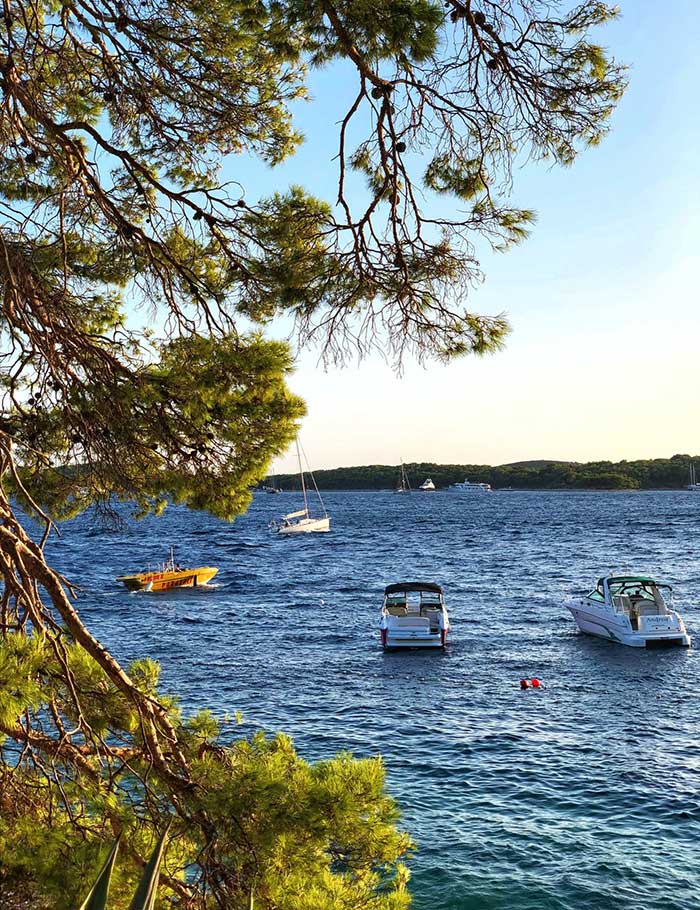 We decided to walk around the town and ask some of the local shops and kiosks if they had any last minute boat available. While some did, we noticed that majority of the shops had to search for an available boat and the skipper for us. The challenge can be that you may not be able to get a boat suitable for the type of adventure you are looking to have. Another thing to keep in mind is that some skippers don't speak English and so if you are looking for a private tour, you can't really count on them. It was then when we realized we have to take the matters in our own hands and search for the company online.
We found Adrian with Aduros Tour and decided to meet with him in person to discuss our travel plan with him. We gave him a small deposit and decided to meet him the following day at the port closer to Amfora.
We met around 10:00 a.m the next day, the sea was calm and it was a gorgeous day in Hvar. The experience was unlike anything we have ever had and we were quite happy that booking with the other company didn't workout.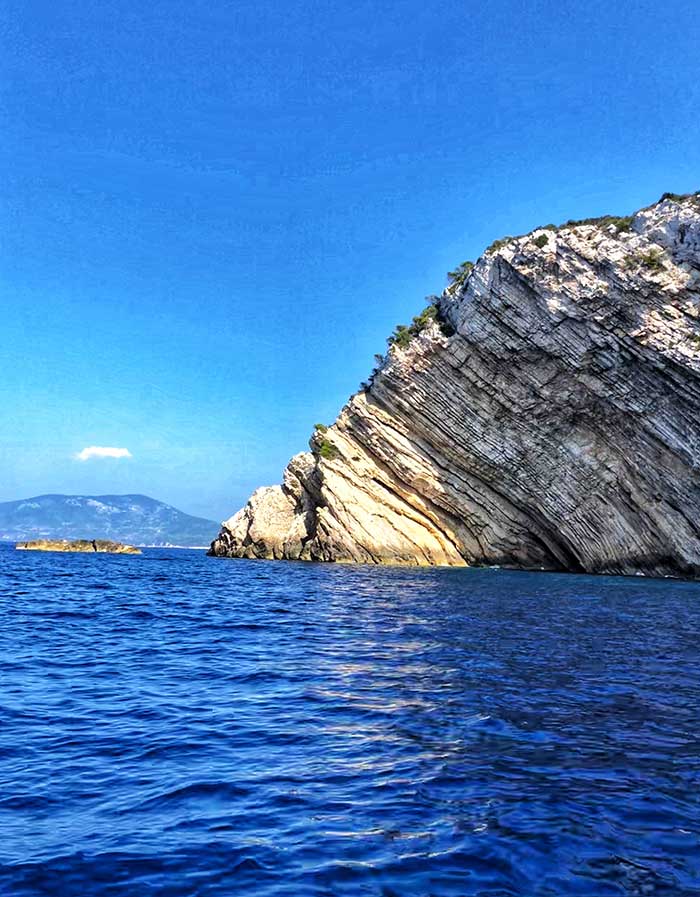 During our 1 day boat excursion, we visited so many secret beaches, caves and islands that we couldn't believe. ( Cover photo is taken at a private beach in Biševo and the photo above is taken after leaving Vis island).
Adrian was amazing in timing everything. One of the places he timed perfectly was the visit to the blue cave. The blue cave gets around 1500 visitors per day. so during the rush hour, the wait to go to the gave can be as great as 2 hours. Instead of visiting the blue cave in the busy time, we went for lunch on the island of Vis. We visited the city of Komiža and went back to the blue cave when the crowd was gone. Our wait time was zero minutes long which gave us extra time to go to a secret cave close by and swim inside! what an amazing experience we wont ever be able to forget!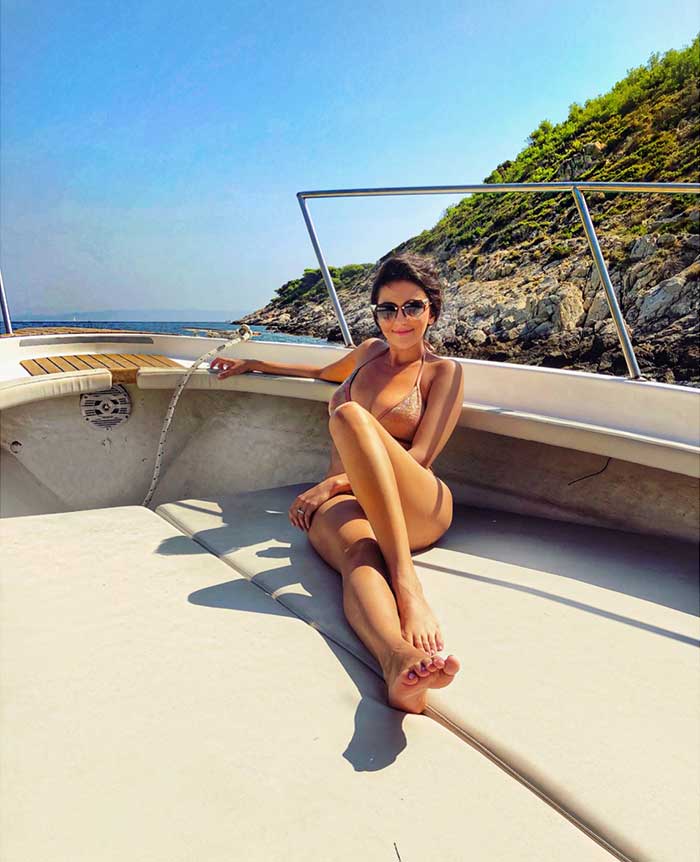 On our way back, we stopped by another island, Palmižana , we wished we had discovered earlier. The island had the most fun vibe, had the most amazing food and service that made us go back that same night for dinner!
Palmižana is a short boat ride from Hvar ( probably 30 minutes) and there are some small boats that go there during the day. Cost is 50 HKN ($8) which covers both ways.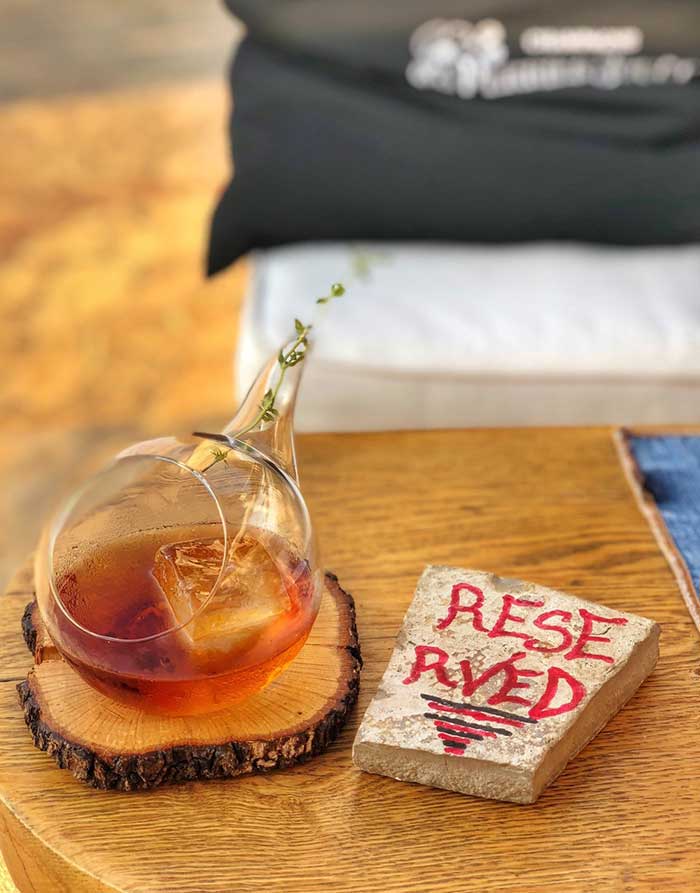 The best bar there is Laganini. The cost for drinks and food (mainly sushi) is a bit high but worth every penny. We had to take another taxi boat to come back to this place for dinner. We were told that they fly the chef to Japan to show how to prepare fish to the Japanese! We just wished we had more time to come back to this place. what's a must order? Smoked sea food Risotto. It's unlike anything you've ever had!