Zucchinis are one of my most favorite vegetables. They are low carb, tasty and nutritious. I love adding them into my frittatas but one of my favorite zucchini dishes is lasagna roll ups!
This is a great recipe as it's filling but not too heavy. It's gluten free, keto friendly and a perfect healthy dish for the summer. You can also create a vegetarian recipe by omitting the meat and using the marinara sauce by itself.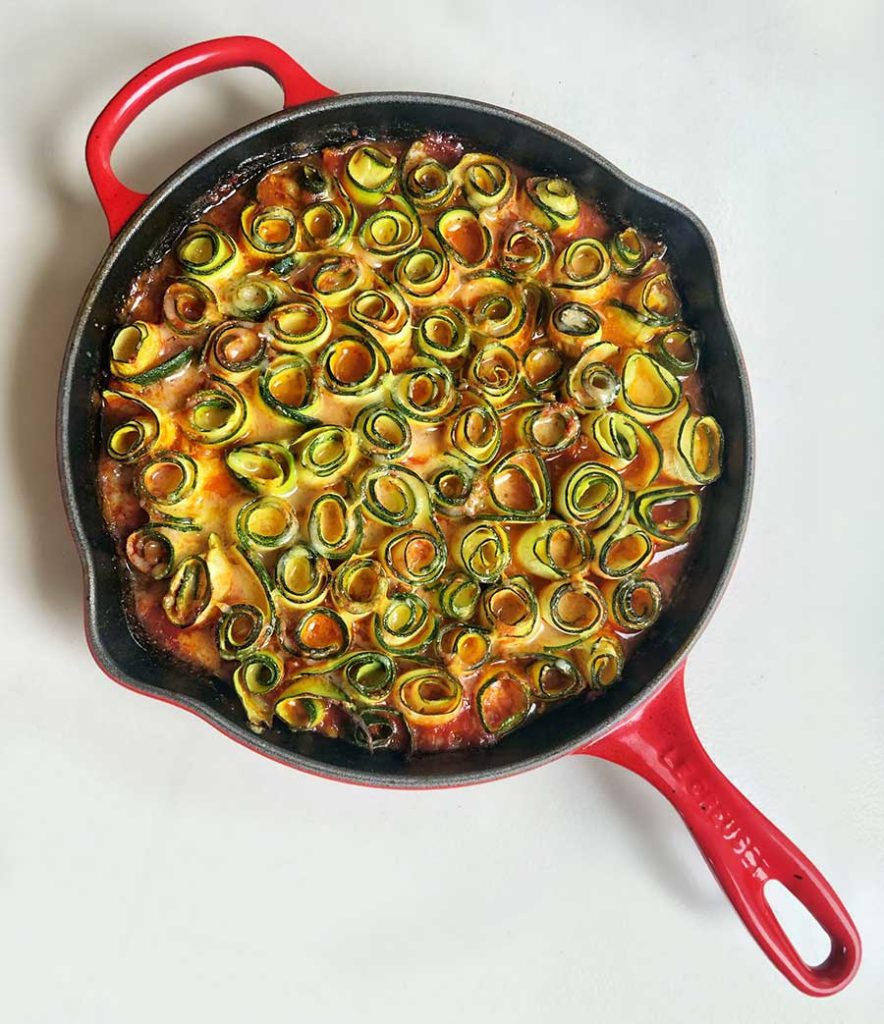 Ingredients:
4-5 medium zucchini sliced lengthwise into 1/8 inch thick strips
1/2 lbs ground beef
1/2 medium sized onion (chopped)
2 cloves of garlic (minced)
1 1/2 cup marinara sauce, divided
1 cup shredded mozzarella
3/4 cup freshly grated parmesan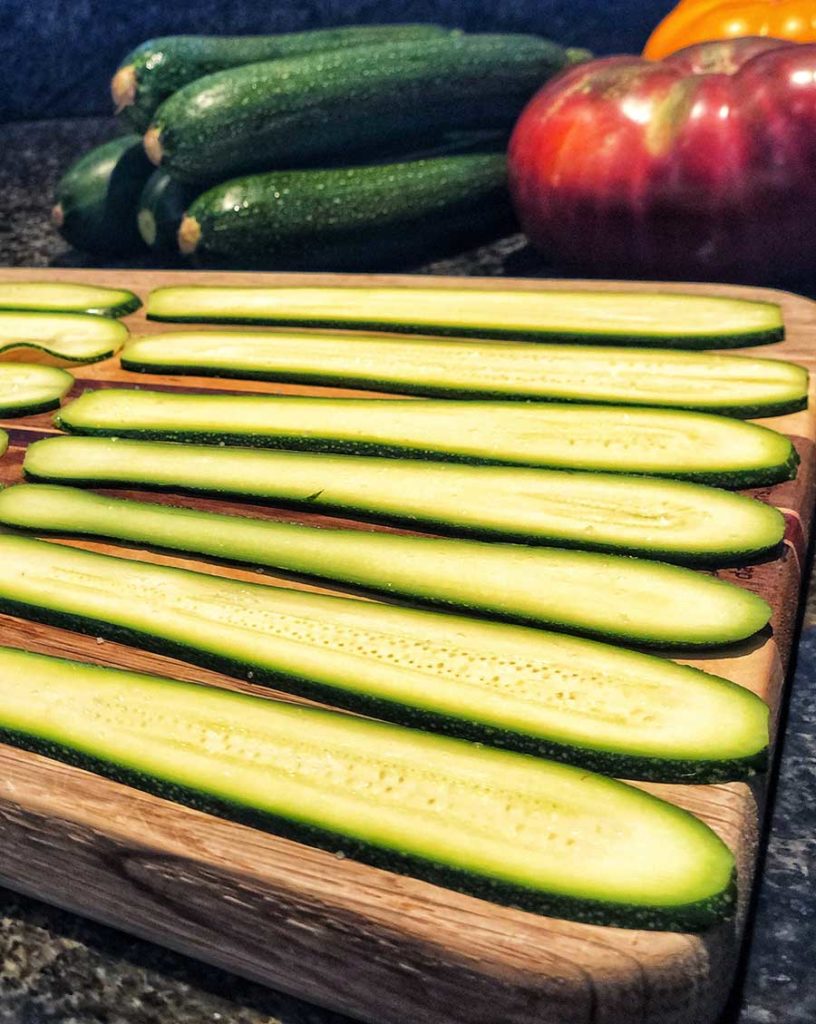 Directions:
Slice the zucchinis using a mandolin to 1/8 inch strips. (The thinner, the better they roll). Lay zucchini stripes flat and sprinkle each side with some salt. Rest for 15 minutes. Then pat dry with a paper towel. This will help getting the excess water from the zucchinis out so it doesn't water down your dish later on.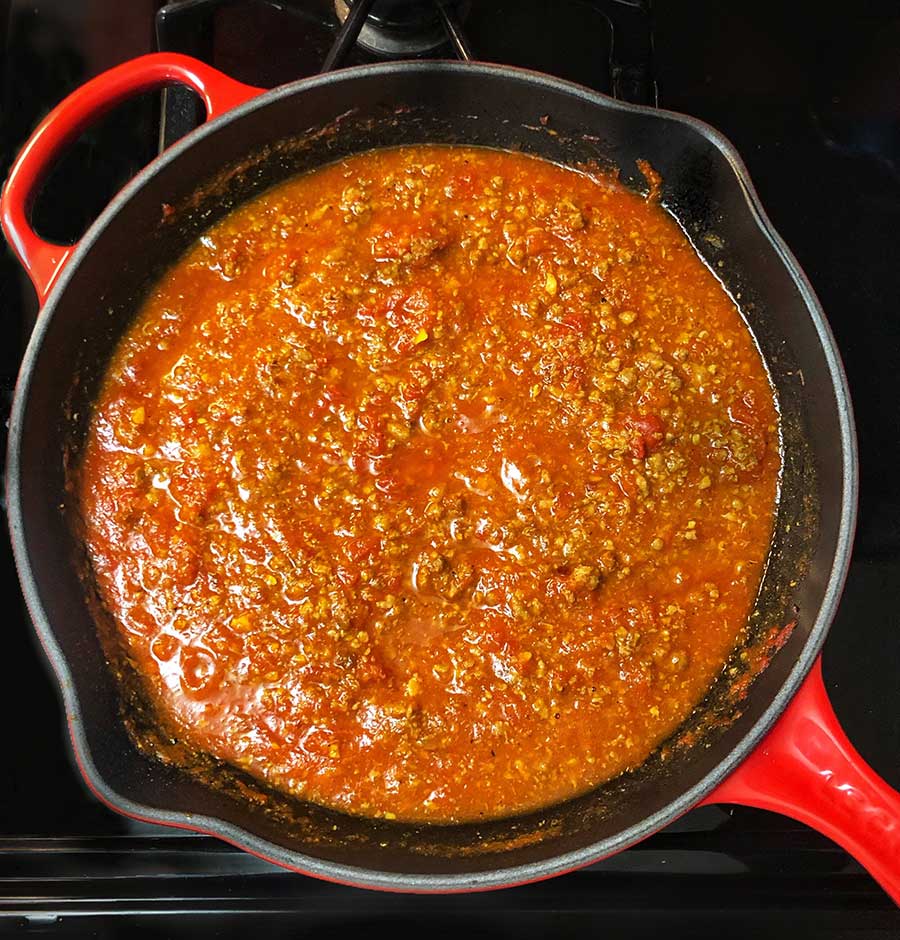 in a large skillet, heat some vegetable oil. Add the chopped onions to it and cook for 3-4 minutes. Lower the heat and add the garlics and continue stirring until you can smell the garlic aroma. Add the beef and cook for 10 minutes and until browned. Add 1 cup of marinara sauce to the pan, place the lid on and cook on medium heat until the sauce gets thicker. (You can adjust the sauce by adding 1-2 TBS of tomato paste and water to it) Season with salt and pepper.
Preheat oven to 400°F (200 °C). Spread the marinara sauce onto the bottom of a 1 inch oven-proof dish or use the same skillet.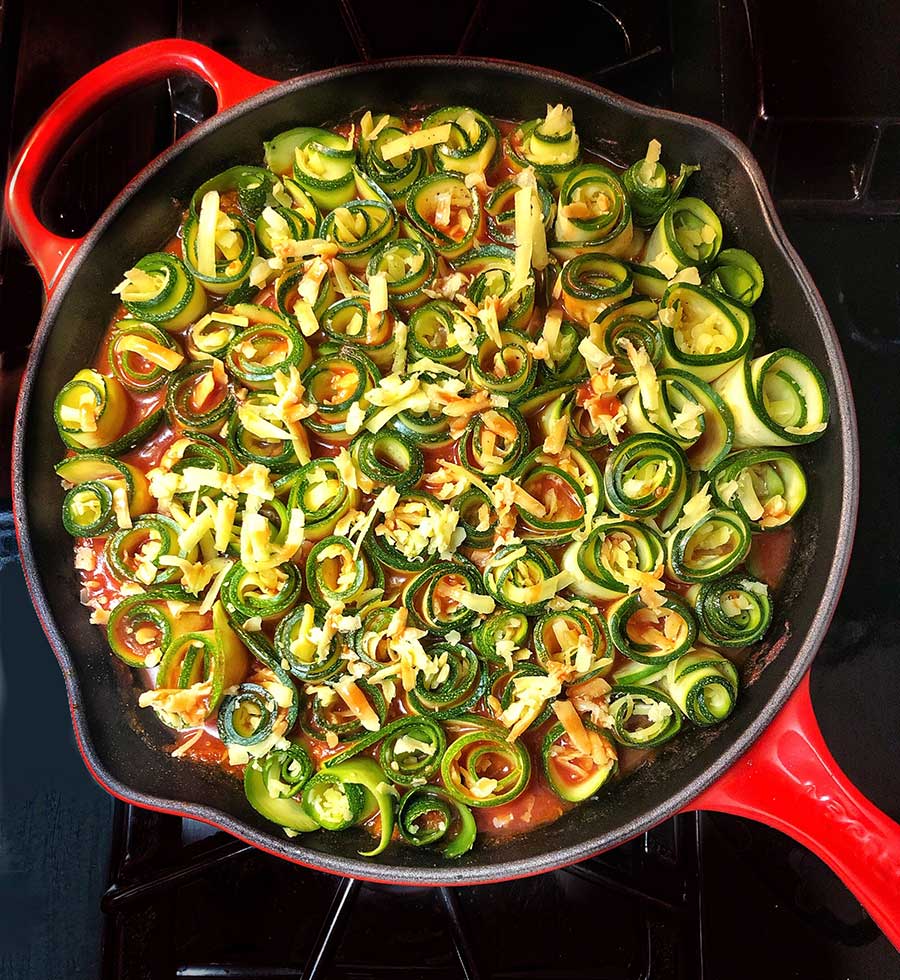 Sprinkle each slice of zucchini with some fresh mozzarella and parmesan. Roll up, then place in the prepared skillet; repeat with remaining zucchini slices. Top with remaining 1/2 cup marinara sauce and sprinkle with remaining mozzarella and parmesan.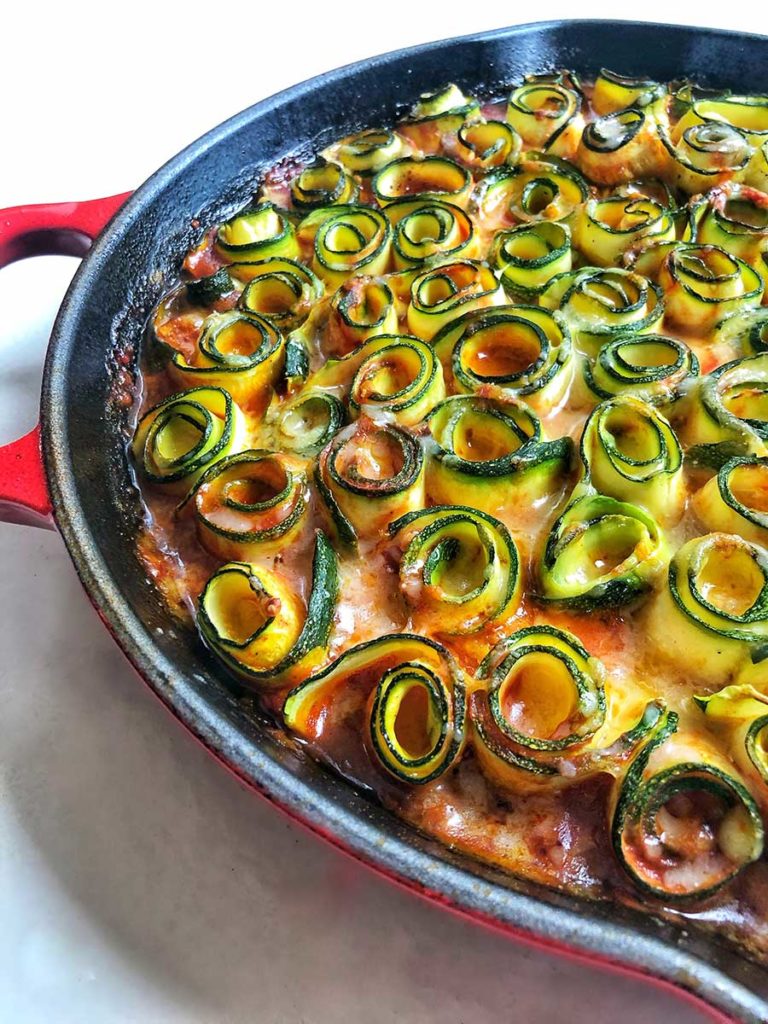 Place into oven and bake for 25-30 minutes, or until lasagna rolls are heated through and the cheese is beginning to brown.
Serve immediately!