Love Bacon?
Love Potatoes?
How about a fun delicious recipe for bacon and potatoes that not only turn heads but it's easy to make!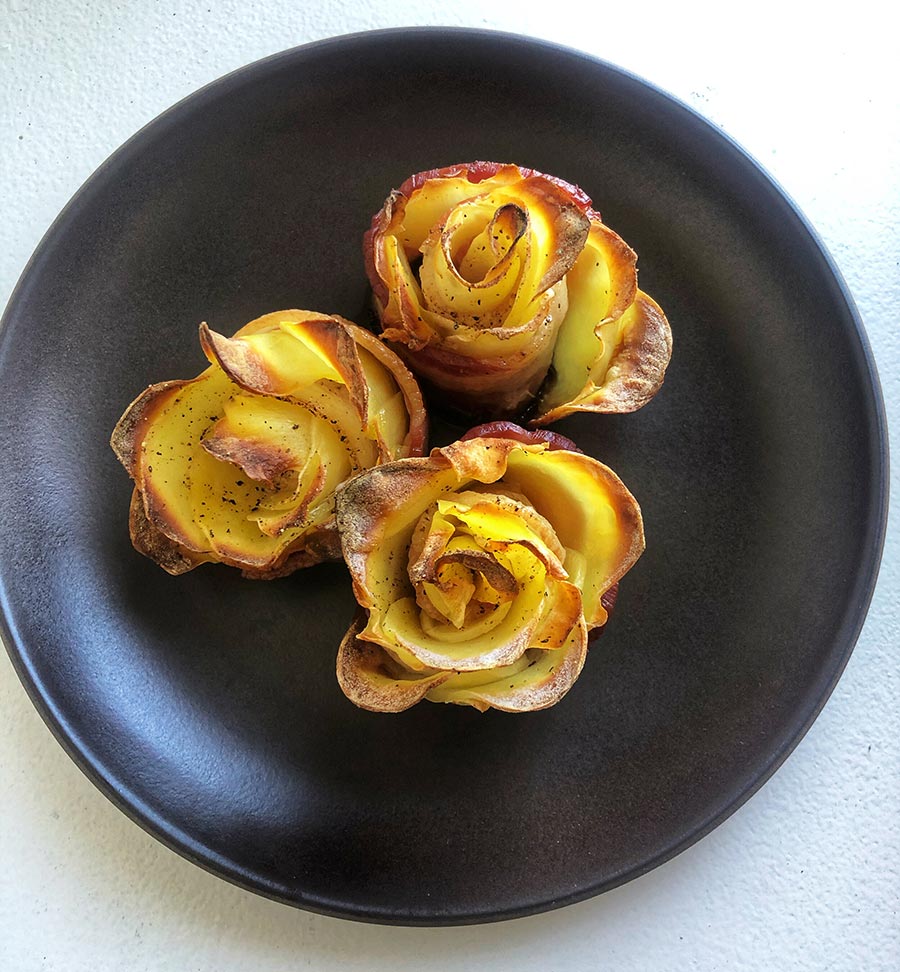 Ingredients: ( for 6 roses)
6 small potatoes
6 strips of bacon
Black pepper to taste
Fresh Thyme ( optional)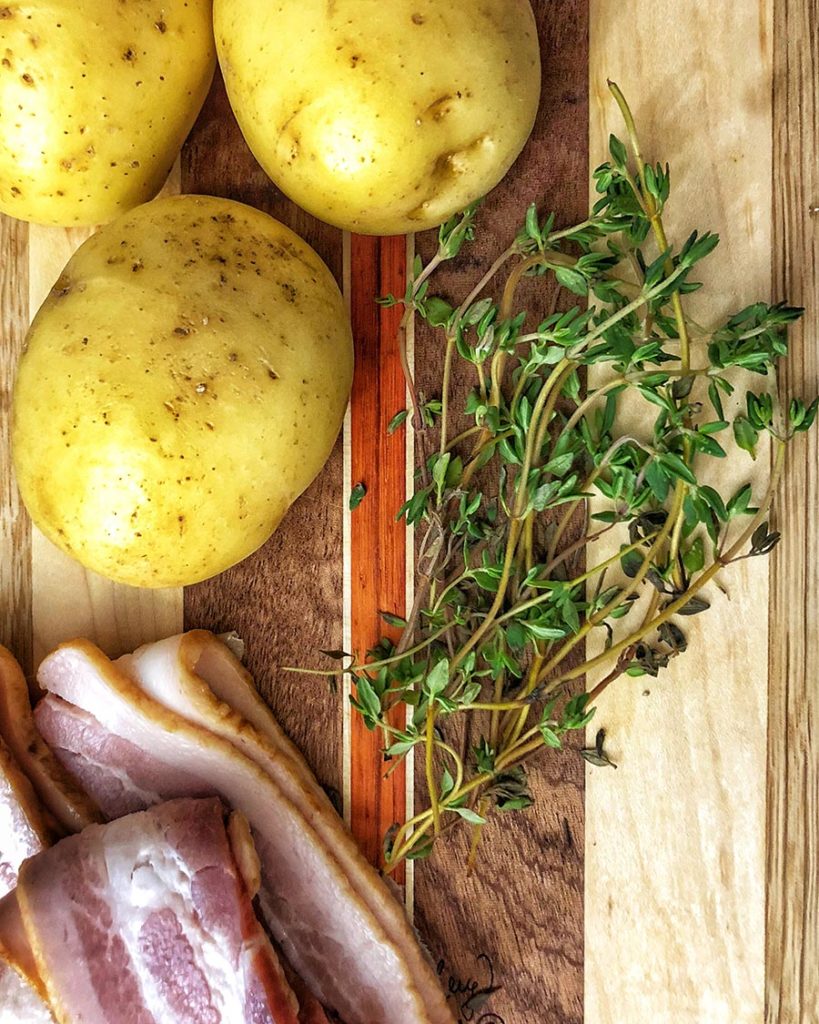 ( You would need one small potato and one strip of a bacon per flower, however, if you want to make bigger flowers, use a larger potato and two strips of bacon overlapping vertically)
Instructions:
Preheat the oven to 400˚F (200˚C). Using a mandolin, thinly slice your potatoes and set aside. You can, of course, use a knife but a mandolin is much easier and you'll get a much more consistent cut. Place one strip of a bacon on a flat surface and line the bacon with the sliced potatoes. Make sure each potato is overlapping.
Starting at one end, gently roll up the bacon and potatoes to form a rose. Place the potato flower in a cup cake mold and repeat the steps for the remainder of the potatoes and bacon strips. Bake for 20 minutes then remove from the oven. Cover the dish with foil and place back into the oven for an additional 30 minutes.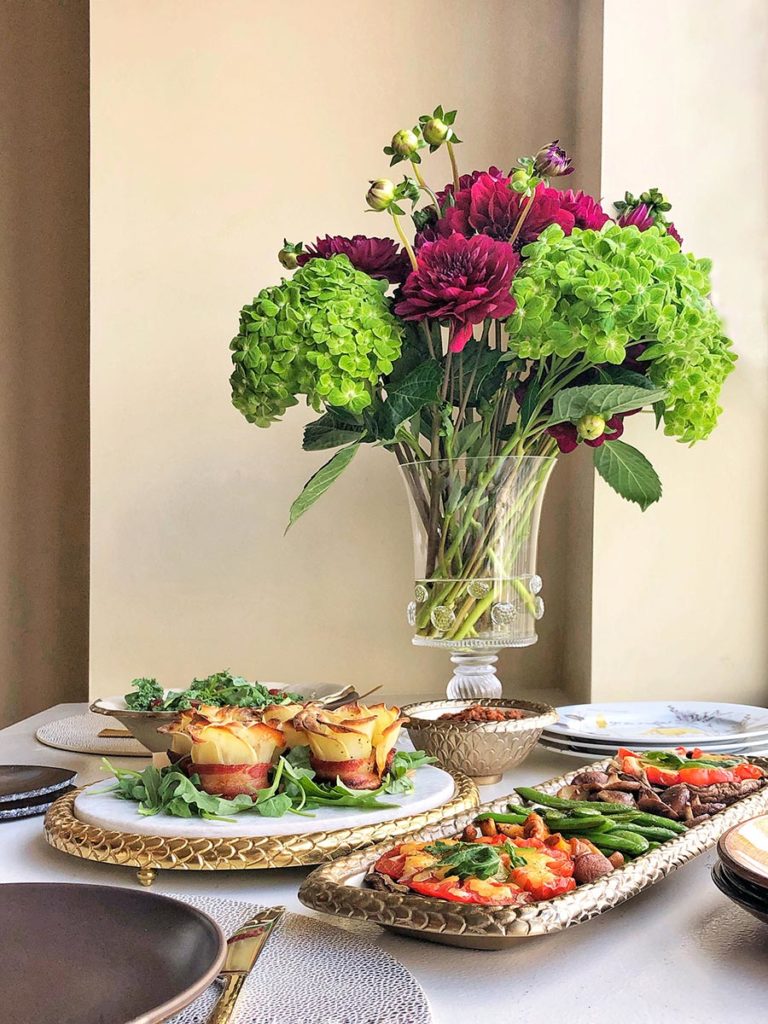 Sprinkle with some fresh thyme and serve it with the egg of your choice. I love to serve it with fresh sautéed vegetables on the side! Enjoy!