Top San Francisco Restaurants
One of the distinguishing marks about San Francisco is the cuisine but there are so many options to choose from that it can be overwhelming! So, I'm here to highlight some of my favorite restaurants in the city that are must tries! Small caveat about the post – I'll be listing the Michelin 2 and 3 restaurants on a separate post.
It's important to note that if you are opting for many of these suggestions you'll want to make sure to book a table well in advance. Majority of these restaurants are booked 30 calendar days prior to the date.
VERJUS
The newest addition to Chef Tusk's popular restaurant family (Quince and Cotogna) is Verjus.
This European style wine bar offers some of the most delicious french bites in the city. The concept is simple – good eats and wine with a classy but casual feel. The menu is robust enough for a full meal or a quick bite.
Some of the highlights on the menu is Pate En Croute (photographed), Manchego Sausage, Boudin Blanc, Duck Confit and Steak.
Verjus does not accept reservations but welcomes guests on a first come first serve basis at their communal tables. You can mix with the crowd, make new friends, order some incredible food and get a delicious bottle of wine from their carefully curated list.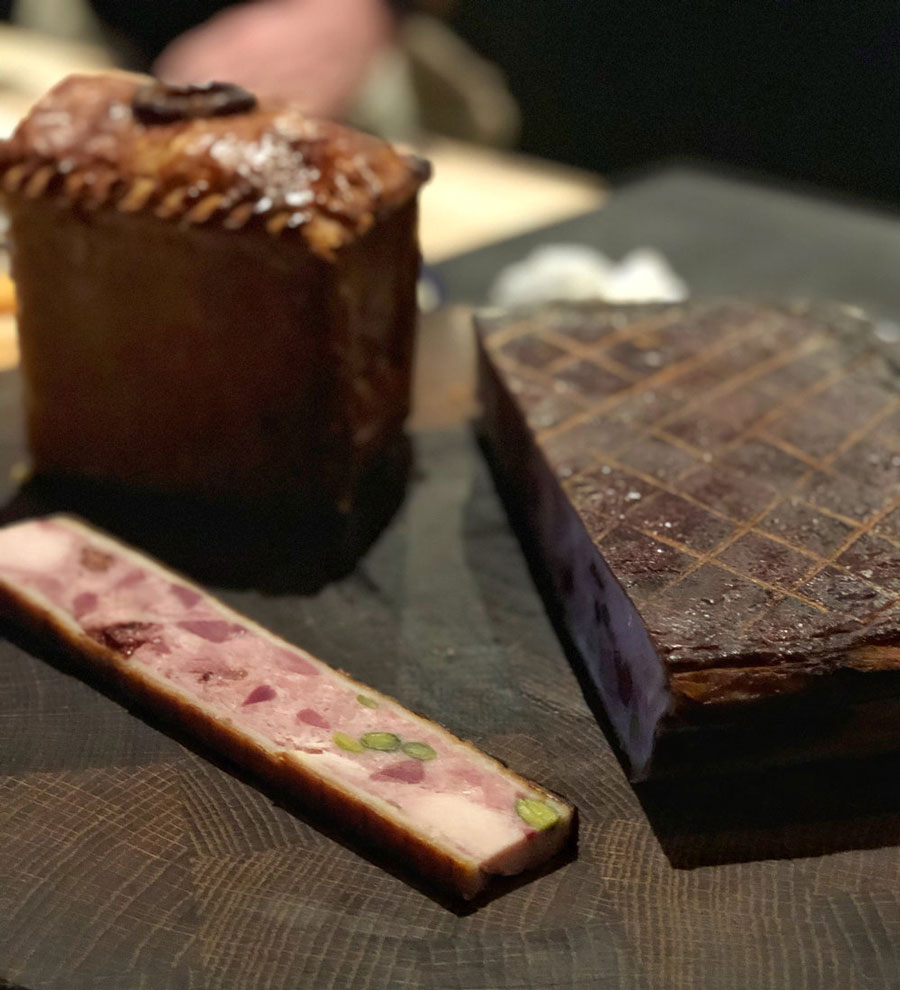 RICH TABLE
One of our most favorite spots for a casual yet intimate dining experience with amazing food. This Michelin-starred restaurant offers à la cart menu as well as a tasting menu. If it happens to be your first time, it's never a bad idea to try their tasting menu, but it's all pulled from their à la cart options so no need to commit if you already know what you want. The menu changes frequently but the core elements are still staples. Our all-time favorites includes the seasonal caviar, dried porcini donuts and rib-eye dishes along with their cannelloni, tonnarelli and their truffle-based pasta, when in season.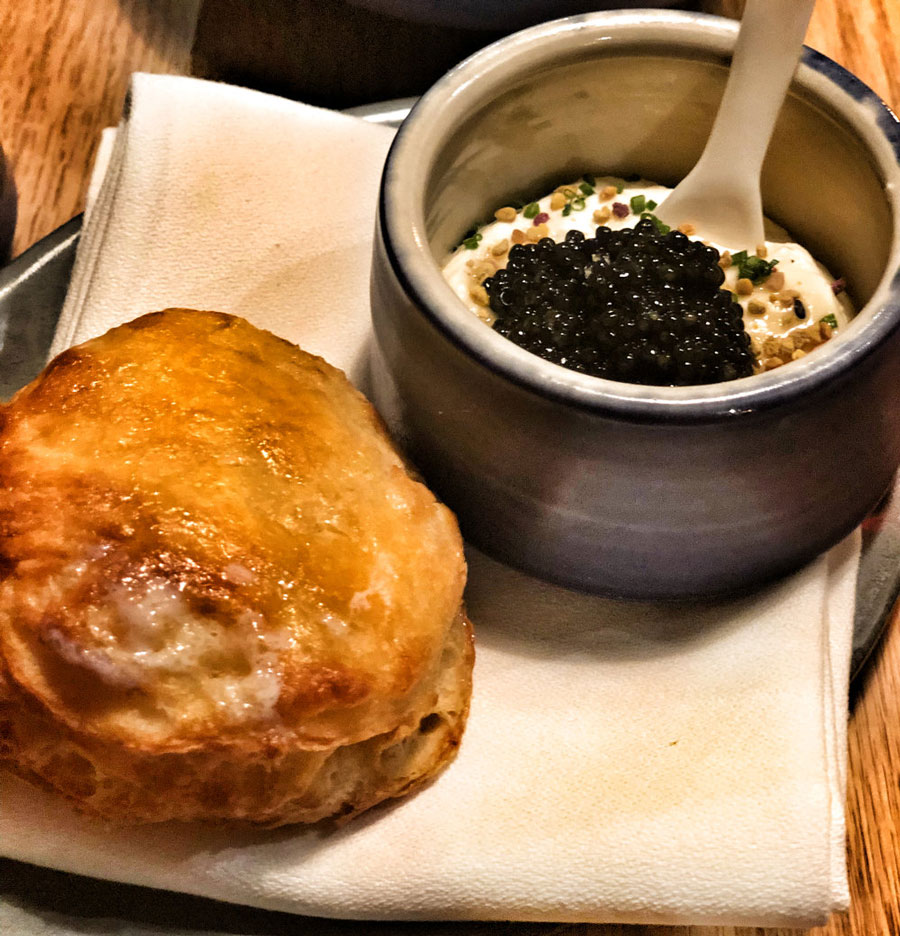 PLOW
By far the most amazing place for brunch in San Francisco! They are only open for brunch (7 days a week) but they do not take reservations. Be forewarned that the wait is typically about an hour but it's well worth the patience; and if the weather permits, go for a nice walk around the neighborhood and perhaps grab a cup of coffee from any of the nearby coffee shops. Just make sure not to stroll around too long, lest you risk losing your place in line.
What to order? You really can't go wrong with the menu. You'll find a lot of common breakfast / brunch items; they just happened to be supped up on flavor and overall yumminess. With that said, our all time favorite is 'The Plow'. You get your choice of eggs, pancakes (gluten free if you so choose), meat options (or avocado for vegetarians), and the famous Plow potatoes!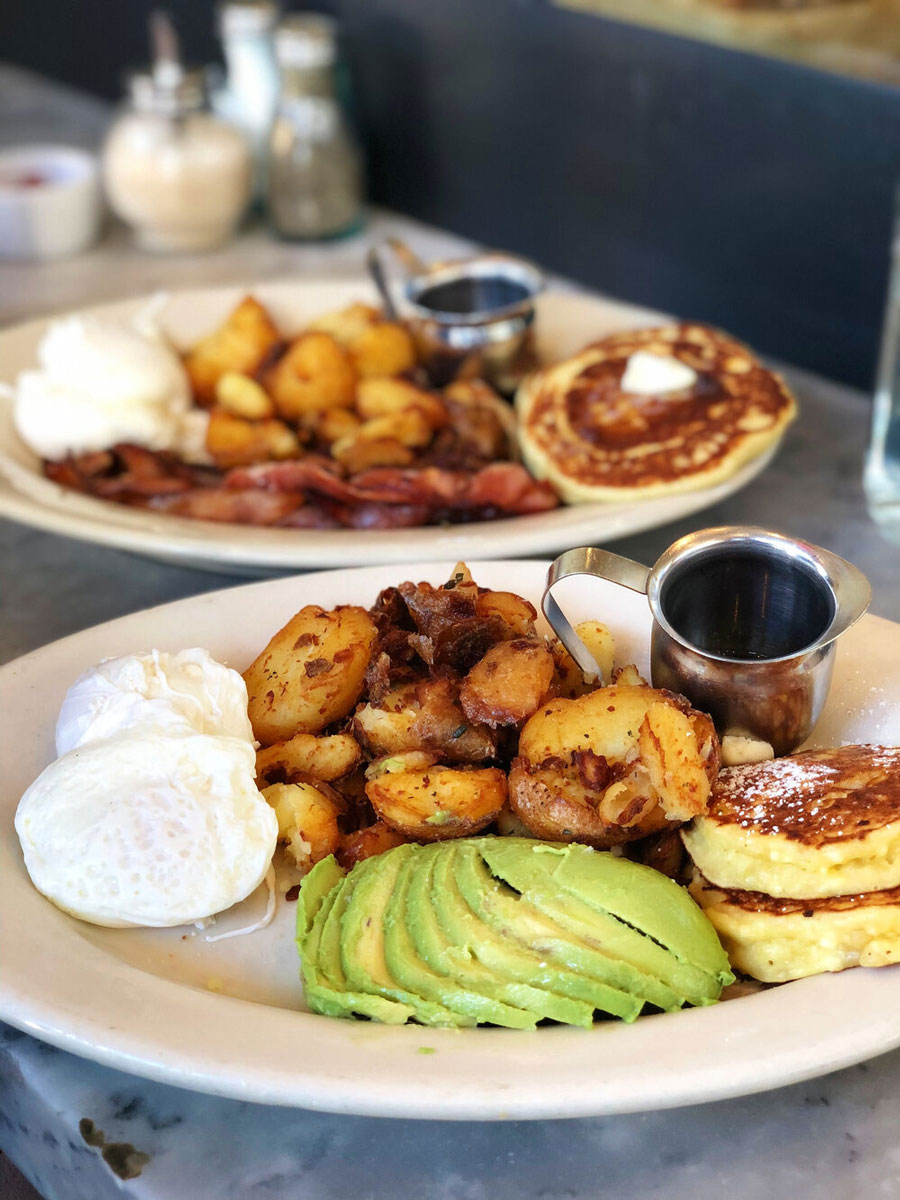 KOKKARI
A staple restaurant for San Franciscans that serves authentic Greek cuisine unrivaled except in the motherland. Aside from their standard menu, keep your ears perked for their daily specials, which include some of the best dishes they offer!
Despite their space being quite large, their calendar books-up very quickly, particularly on the weekends. Thus, be sure to book a reservation 30 days in advance. You'll likely be severely disappointed if you're scouring OpenTable the week of your planned dinner. With that said, if you have missed that 30-day mark, here's a pro-tip you can follow: Be there around 10-15 minutes before they open so you can grab seats at the bar. They usually open the doors a few minutes early to let those waiting in line and they serve the entire menu at the bar.
What to order? Grilled octopus, Aginares Souvlaki (grilled artichokes), Saghanaki (pan fried cheese), grilled Branzino (or Sea Bream and Petrale Sole as alternatives), Arnisio Souvlaki (skewered lamb) or their Grilled Lamb Chops. Also, make sure to opt in for the Kokkari potatoes as a side whenever possible.
As for dessert, do yourself a favor and order the Galaktoboureko (Greek pastry with light custard filling along with pistachio ice cream)! You won't be disappointed. Sokolatina (flour-less chocolate cake) is a close second (or first for the gluten-free patrons). With that said, you honestly can't go wrong.
Note: All of the above items minus some of the dessert items are Gluten-Free. They also have plenty of vegetarian options available.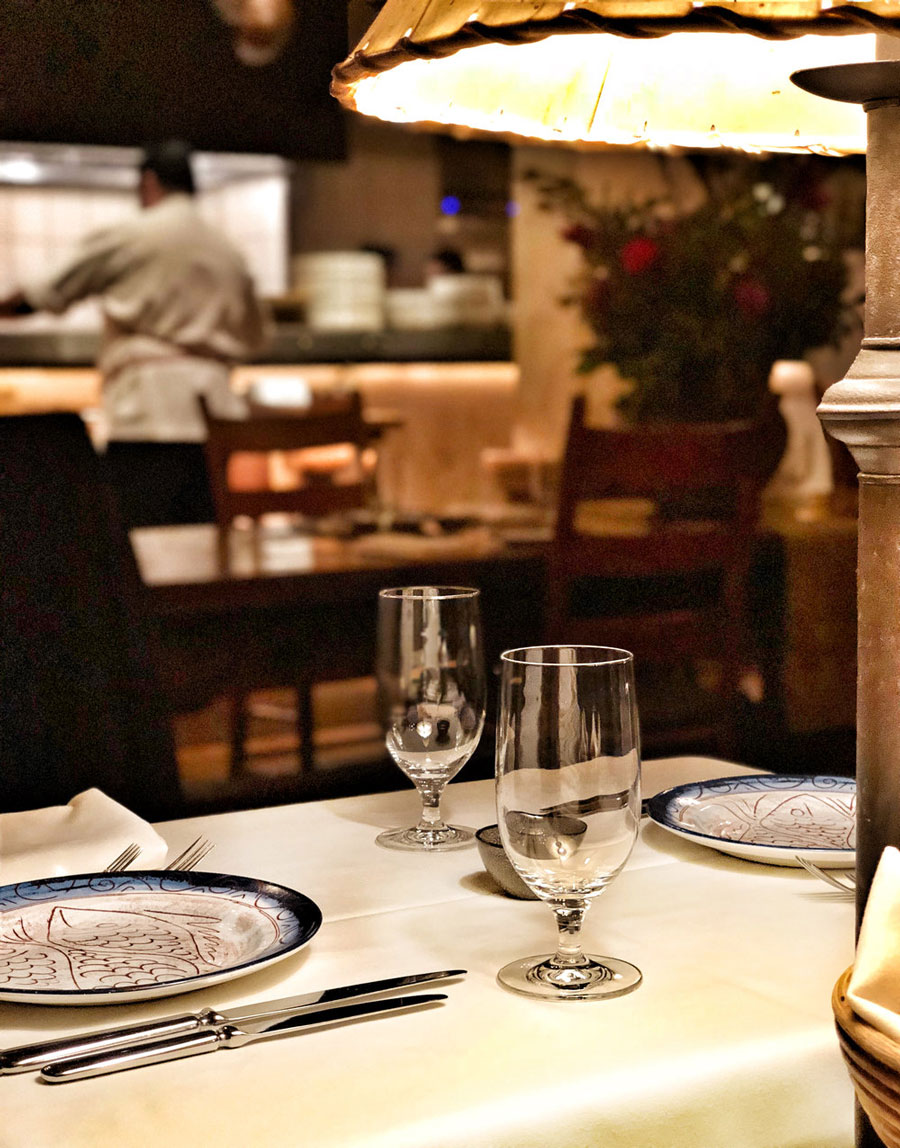 Foreign Cinema: Located in the heart of mission district and right next to El Techo, Foreign Cinema is no secret to locals. Excellent for brunch or date night, it has a fantastic ambiance and delicious food. So make plans to get together with friends or to kick-back and watch a classic film (check their website for the schedule). Just keep in mind that reservations can be more challenging than most of its neighboring restaurants.
PETIT CRENN
Another favorite restaurant of ours is petit crenn, by chef Dominique Crenn. This cozy restaurant is located in Hayes valley and offers French cuisine. They offer a tasting menu for $95 (service included), however, you have the option to order à la cart at the bar. With that said, seating at the bar may be tricky since reservation excludes the bar area. There are very limited seating available at the bar and your best option to snag those seats is to get there right when the restaurant opens. Petit Crenn's menu is seasonal and mostly seafood oriented.
What to order? Gruyère Gougères (puff pastries filled with gruyère cheese), Omelet, 1000 tomatoes (seasonal) and daily fish. They also offer a great selection of wine to keep you hydrated!
Note: Reservation becomes available 30 days in advance.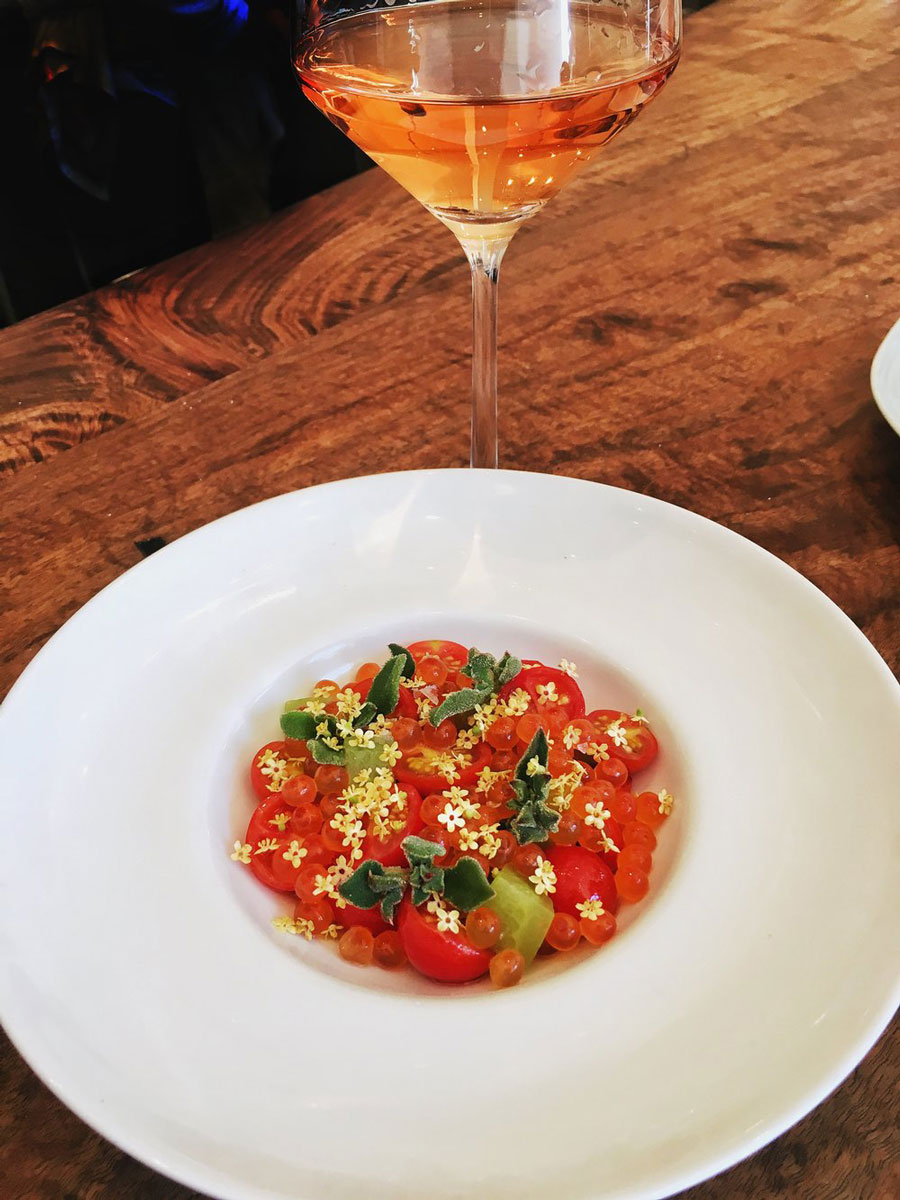 A mano: A casual Italian restaurant in Hayes valley, which attracts young and vibrant locals and visitors. A mano hits all of the marks: delicious food, wonderful service and affordable cost. The pastas are made fresh daily, their pizzas are made perfectly to order and the hip but casual vibe makes it a great place to meet or make new friends. While there are not very many gluten free options available, their daily special are typically a great option for those with a gluten-allergy.
Note: A mano does not accept reservations.
ANGLER
A newer addition by Saison group has become the city's favorite place for business meetings or romantic dates. Located right by the Bay Bridge, Angler is a restaurant with one of the best views in San Francisco. This is a place to romance and enjoy some great meals while rocking to 80's music.
Angler is a seafood focused restaurant, however, it offers variety of meat selections.
Reservation isn't as challenging as some of the other popular restaurants in San Francisco but make sure to book your table as soon as you can.
Some of the must orders?
Radicchio (photographed), scallops, truffle risotto, lobster, whole chicken or whole fish. As for dessert, I cannot recommend their fresh sorbet enough!
Note: Main entrées are on the larger side specially the chicken.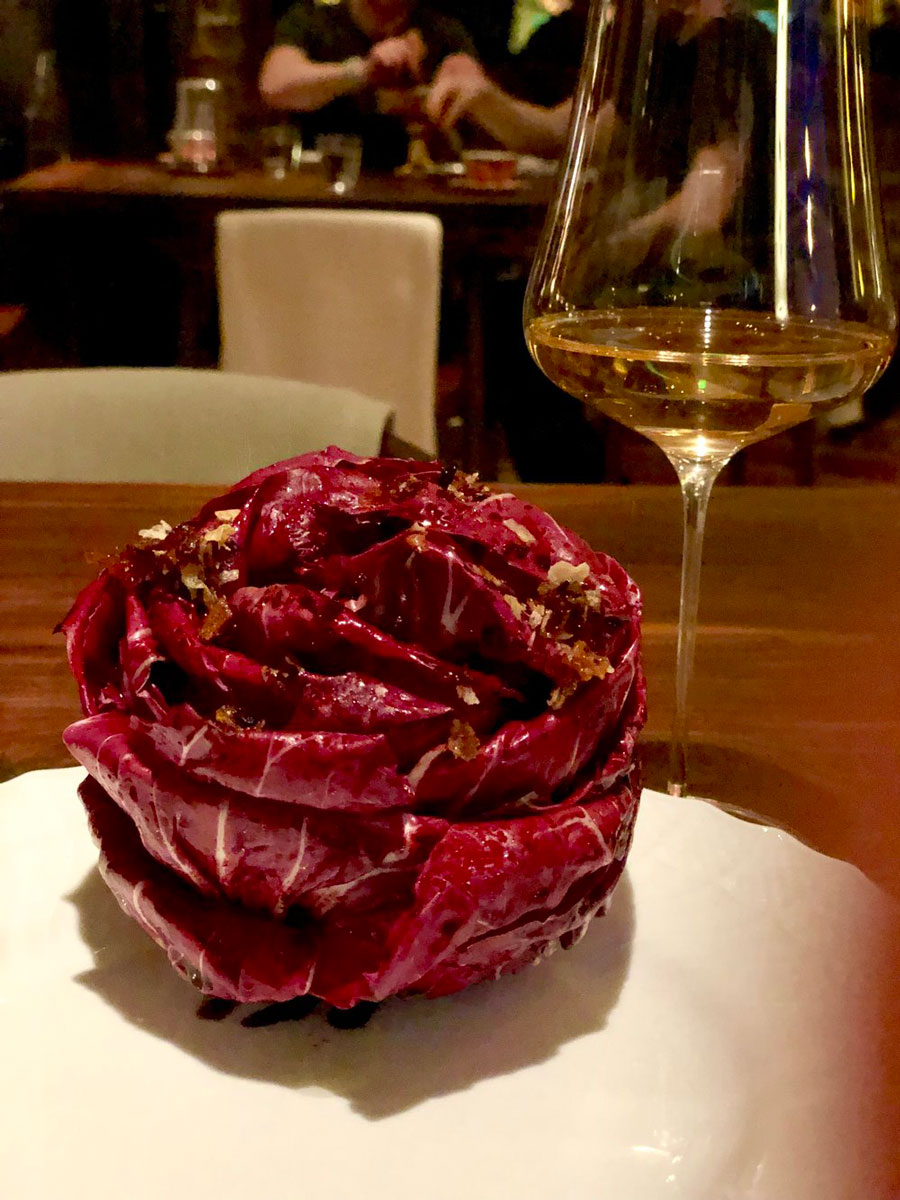 COQUETA
A tapas restaurant located right by the bay (and the Ferry Building) with amazing Spanish food and fabulous cocktails. The bar area is situated to the left (north side) and is typically vibrant, especially during warm, sunny days or prime dinner hours. But be forewarned that it is first-come first-served. The restaurant side understandably more structured and accepts reservations via Resy and OpenTable.
Some of the must orders: Patatas Bravas, Octopus, Bikini, Pork Shoulder and the whole Branzino (Sea Bass). As for the drinks, they have an excellent selection of Spanish wine.(obviously) but they are also known for their gin & tonic cocktails. Some of my favorites include the Conquistador, a tart and fennel-based G&T that tastes far better than it sounds; and the Barça Gin & Tonic (pictured) with a citrus-herbaceous element.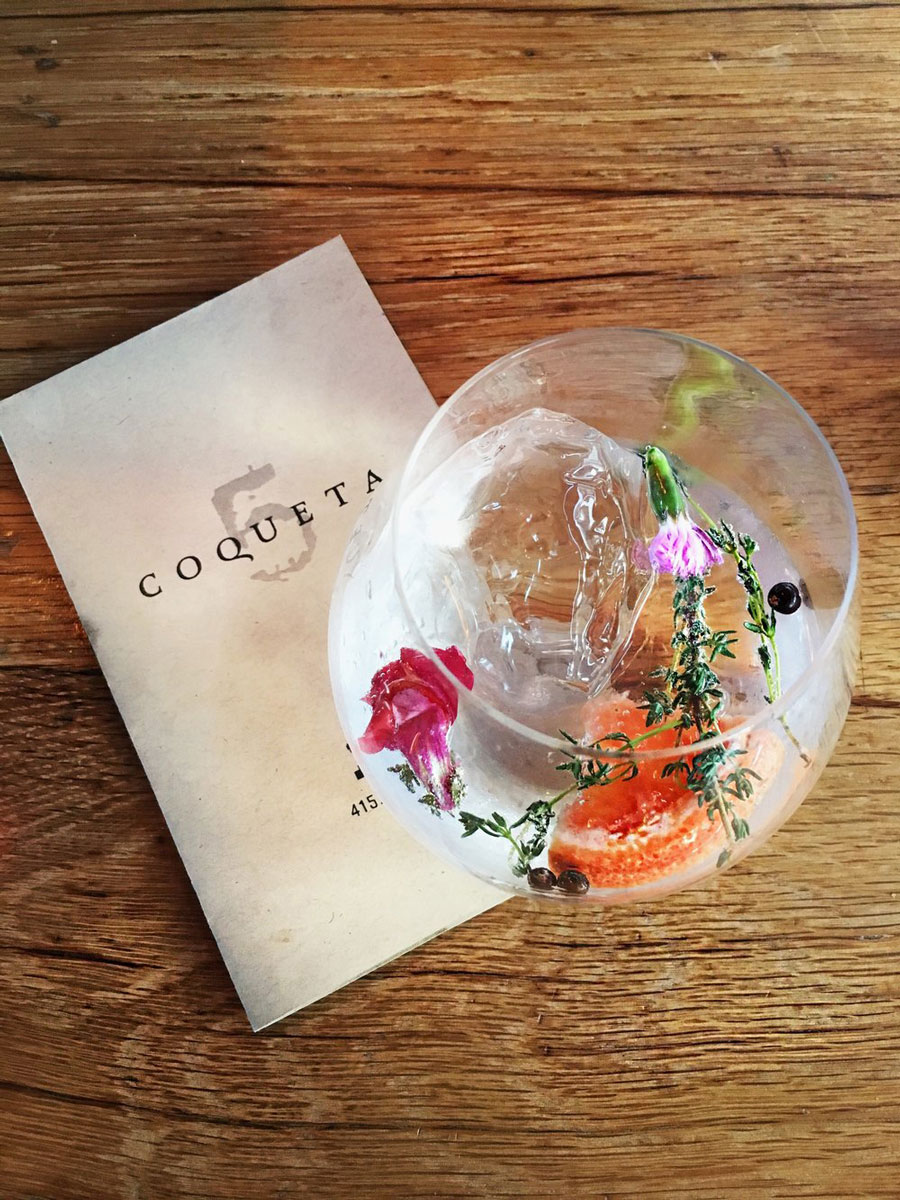 EL TECHO
For a fun weekend vibe everyday of the week, make sure to check out this roof-top bar! The cuisine is Mexican, which is glorious by the way, the service is on point and you've got an awesome view of the city and the beautiful crowd. They open at 4 PM during the week but they've got brunch service going during the weekend, the only time they take reservations.
What to order?
Guac and chips (check), Empenadas (of course) but the Chicharrones de Carne most of all (which comes by the pound)!
Note: They also have a wonderful Happy Hour (M-F) from 4:00-6:00 p.m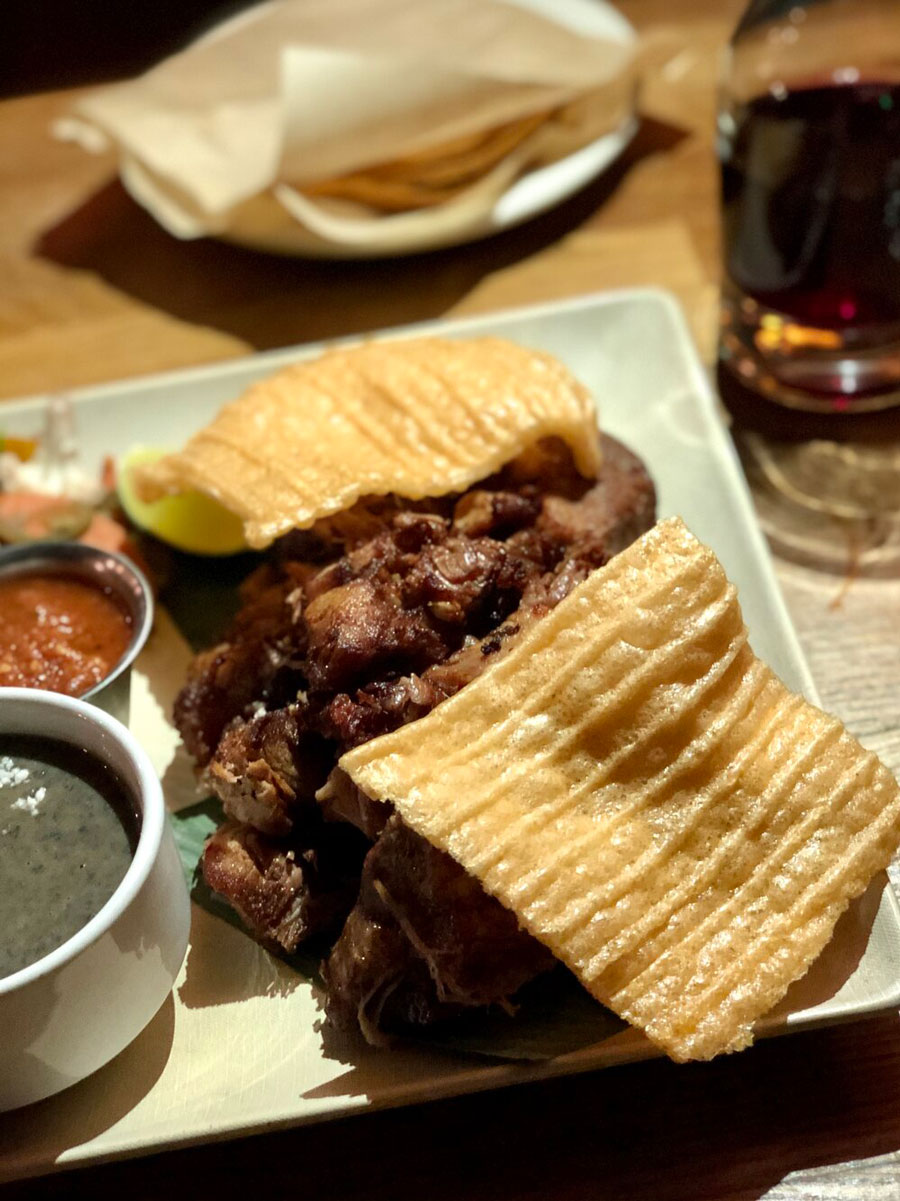 FRANCES
Another staple to this beautiful rich city is Frances. With it's creative Californian cuisine, Frances has been a favorite place among the locals for a very long time.
What to order?
Frances offers a $65 prix fix menu, which is a steal. However, if you're feeling à la cart try some of favorites: brussels sprouts, pork chop, polenta and the steak. For dessert, order Dark Chocolate Cremeux (pictured), a delightful dish that also happens to be gluten-free.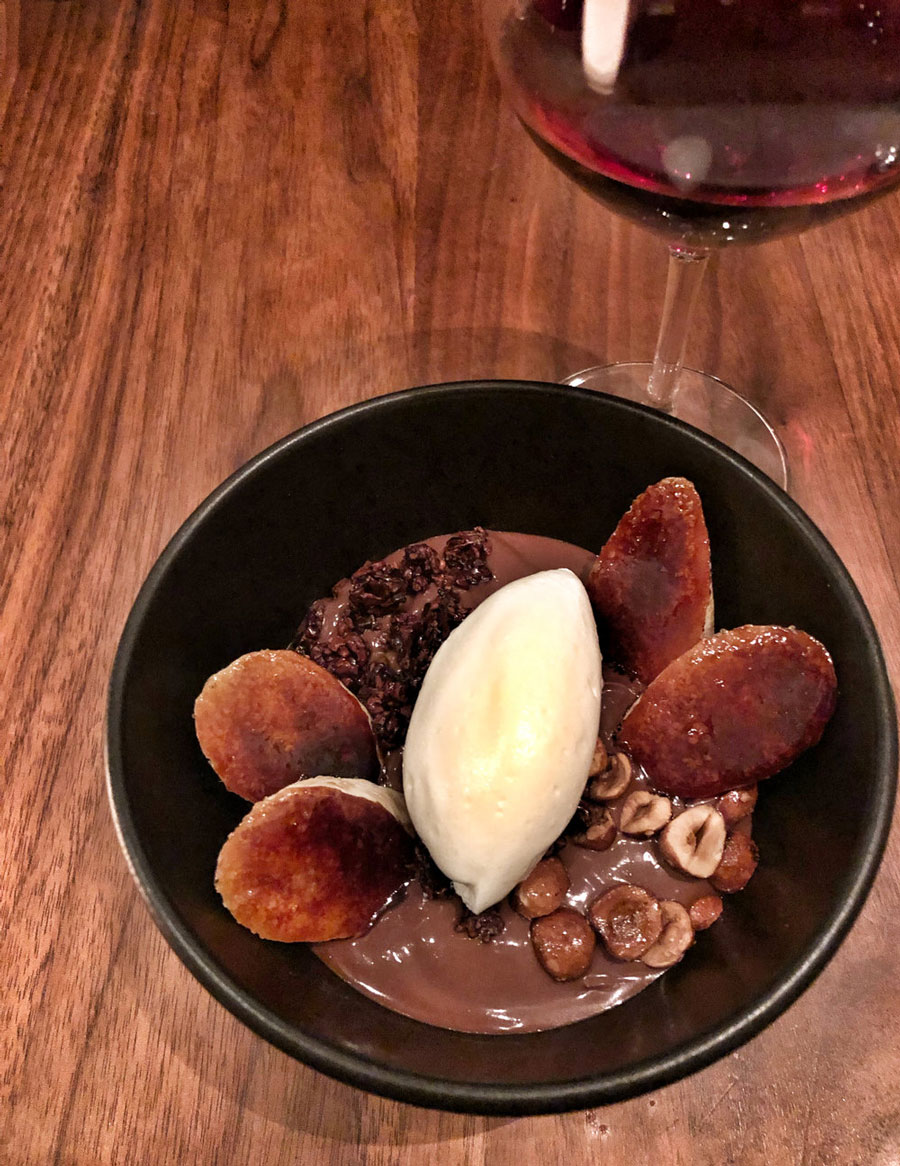 What are some of your all time favorite restaurants in San Francisco? Make sure to leave a comment below!